6 Surprising Hacks For Cleaning Out Your Closet That Totally Work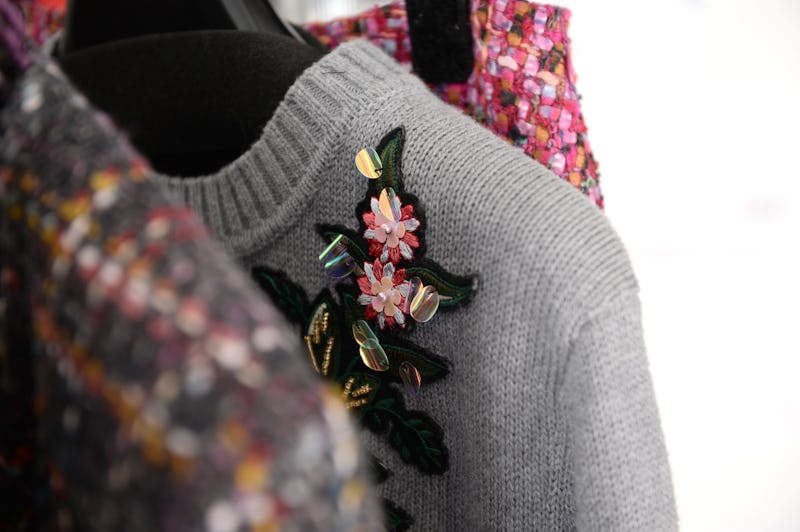 Andrew Toth/Getty Images Entertainment/Getty Images
Honestly, there's no better time to set your sights on tackling the chore of cleaning out your closet than right now. Marie Kondo, the reigning queen of decluttering, just released her new show on Netflix, Tidying Up With Marie Kondo, and it's inspiring what seems like everyone to simplify their space.
It can be hard to let go of items that you've had forever — like that sweatshirt with sentimental value that has pizza stains, or the dress you've never worn, but you swear you will someday. I get it. However, embracing minimalism to some degree, and getting rid of non-essentials in your closet, packs health benefits. As fellow Bustler Carolyn Steber explained, research has revealed decluttering can improve concentration, boost creativity, and help you stay focused on your goals in the future, rather than the past. On top of that, the Mayo Clinic also reported that less clutter equals more restful sleep.
Though it will probably take several days (or maybe weeks, TBH) to get your closet as clean as you want it to be, the process doesn't have to be super stressful. Here are six weird hacks that you can use to clear out your closet — and keep it clean for good.