If You Have Trouble Dealing With Stress, These 6 Coping Hacks Can Help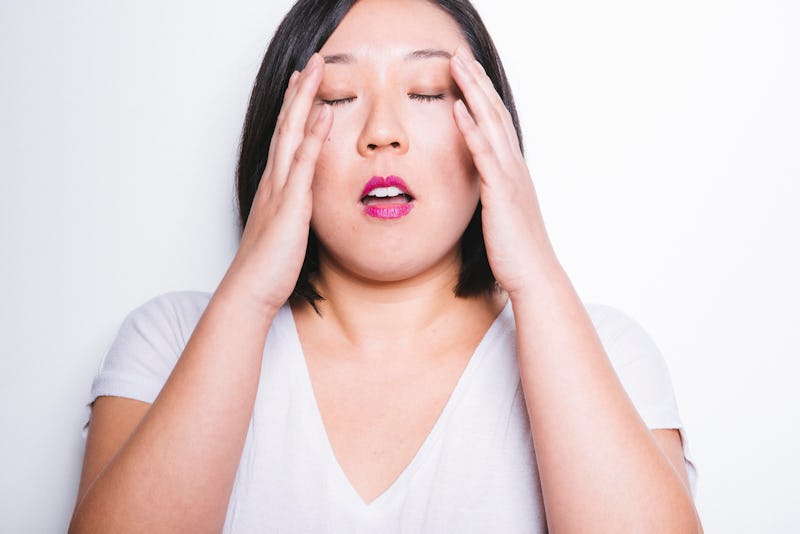 BDG Media, Inc.
If you wake up with an anxiety-induced stomachache more often than not, you're definitely not alone. Figuring out how to cope when you're having trouble dealing with stress is a process everyone has to go through. Finding the strategies that work for you can be tough, but it'll help you conquer the days where you don't feel your best.
"Avoiding or ignoring stressors can feel good at first, especially if you're overwhelmed," says Alma psychotherapist Katie DiMuzio, LCSW. "If you're waking up each day dreading what's ahead of you, or feeling tense and panicky all the time, these might be signs that your coping strategies need tweaking."
It's easy to beat yourself up if you're going through a stretch of time where you're more angsty than usual. "'I should be able to handle this', 'I shouldn't feel upset', 'I'm not able to handle this', 'I'm sensitive', 'I'm not good enough', etc., are all too common beliefs that people knowingly, and unknowingly, carry with them," says marriage and family therapist Erica Curtis, LMFT. That negative self-talk is a blaring alarm that you're in need of kinder, more effective coping strategies (because really, telling yourself you're trash never actually makes you feel better).
If you find that you're not handling pressure all that well right now (or you're trying to push your way through it by pretending it's not there), this might be the perfect time to seek emotional support. When your jaw won't unclench and your body won't stop humming with tension, here are six strategies for dealing with stress.
This article was originally published on