6 Times Royal Families Did Super Creepy Stuff During The Holidays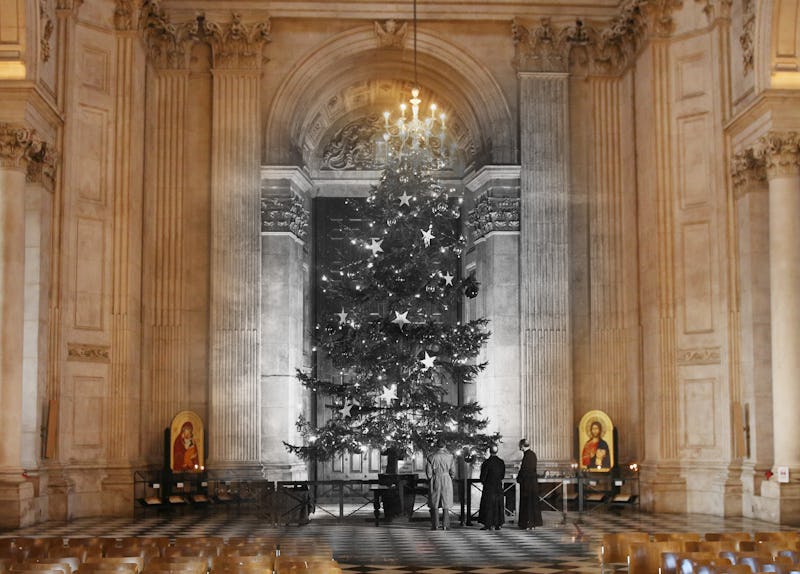 Peter Macdiarmid/Getty Images News/Getty Images
Royals: No matter how celebrity magazines can sometimes make it look, they are not just like us — especially during the holidays. In fact, some of the things various Royals have done during the holidays are downright creepy… and I'm not just talking about the 1,200 mince pies they typically task the royal kitchens with making throughout the season. I'm talking about the assassinations. The political games. The questionable gifting practices. You know. Fun stuff like that.
To be fair, an awful lot of holiday traditions are often tinged with a hint of the spook, whether they're practiced by royalty or not. St. Nick bringing toys for good children in sacks? Well, there's a flip side to that — bad kids get taken away in sacks, kidnapped by the Sack Man. For every heartwarming holiday tale shared at this time of year, there's an equally horrifying ghost story. And, uh, Christmas trees? Well, there's a story about pine trees in Greek mythology that's… not great. Just sayin'.
In that sense, it's not surprising that some creepy people have done some creepy things during this seemingly festive time of year; after all, holidays are still just days, after all — days like any other. And granted, many of these creeptastic things occurred long, long ago. I should also note that when I say "Royals," I'm not just speaking about the British Royal Family. But still — if you've always felt a little blech about the holidays, these kinds of occurrences might be why.