6 Crystals To Help Protect You From The Tumultuous Effects Of The July 31 New Moon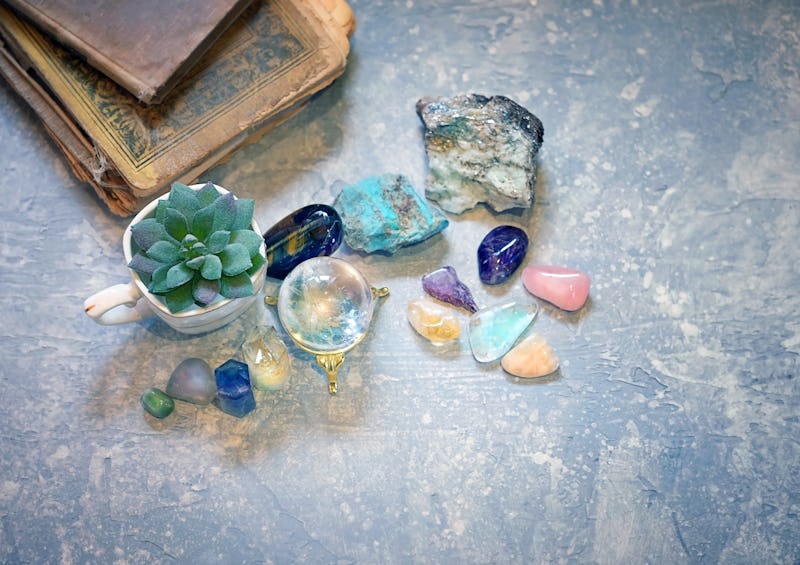 Shutterstock
July has been a hell of a month. With two intense eclipses, a full moon, and — oh yeah — Mercury retrograde, it's felt like an astrological storm. But, reader, you have weathered it and emerged on the lighter side of Leo season. The second new moon of the month is here to greet you with congratulations as you victoriously stroll into August. To help with the transition, there are crystals for the July 31, 2019 new moon that can help you make sense of, all that intense energy.
Eclipses are known to bring changes, and changes can be challenging. July left us with a lot to digest. Thankfully this new moon — the second new moon in July, making it a "black moon" — will act as an astrological digestif. "This black moon will allow you to soften into what has unfolded so you can begin figuring out your next steps and seeing things in a new way," Forever Conscious wrote on its site. Now is the time to figure out how to move forward and what we want that future to look like, all the while being kind to ourselves.
New moons traditionally symbolize a new beginning, as it's literally the moon beginning a new lunar cycle. It may take a second to acclimate to all the new. In order to welcome the new month, new beginnings, and the new moon, consider the crystal.