6 Distinct Emotional Stages You'll Only Recognize If You Celebrated Halloween In The '90s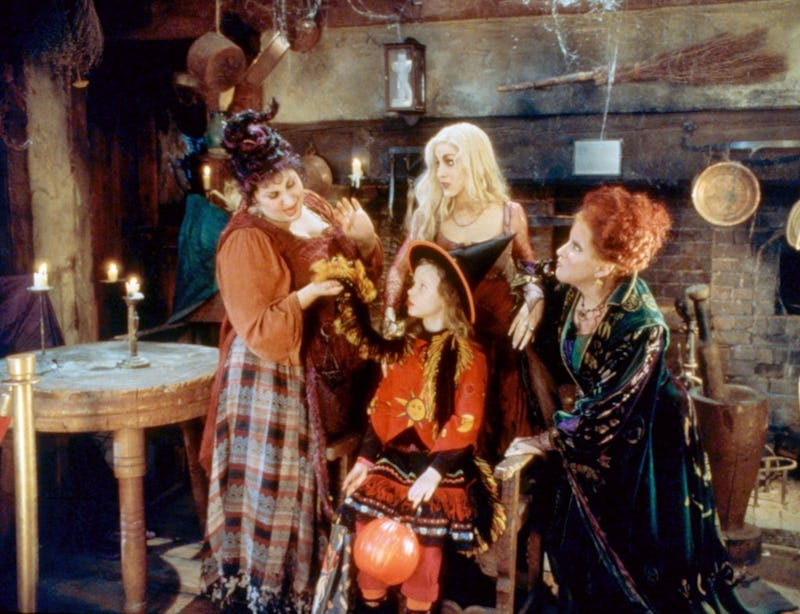 Buena Vista Pictures
Nothing quite compared to Halloween in the '90s. Before we had to care about taxes, laundry, and regular gyno appointments, all we cared about was having the best costume in school, getting the candy we wanted from the neighbors, and convincing our parents to let us skip school the next day so we could stay up even later watching scary movies. These were the emotional stages of Halloween in the '90s; and for some of us, the feelings haven't worn off.
At 26 years old (29, but who's counting?), I still get the tinglies in my heart when Michael's brings out the Halloween decorations. I have no qualms about stores displaying the seasonal candy long before summer has ended. I'm all about DIY costumes and make-up, and I love passing out candy to the neighborhood kids, mainly because it means I get to park my posterior on the couch with a bowl of chocolates.
How could anyone not love Halloween?
And if the holiday is fun for us grown-ups, I'm sure we can all remember how off-the-charts incredible it is for the little ones. Any child of the '90s remembers what Halloween felt like as a kid — because it's impossible to forget.