6 Gross Mistakes People Make When Sharing A Bed With Someone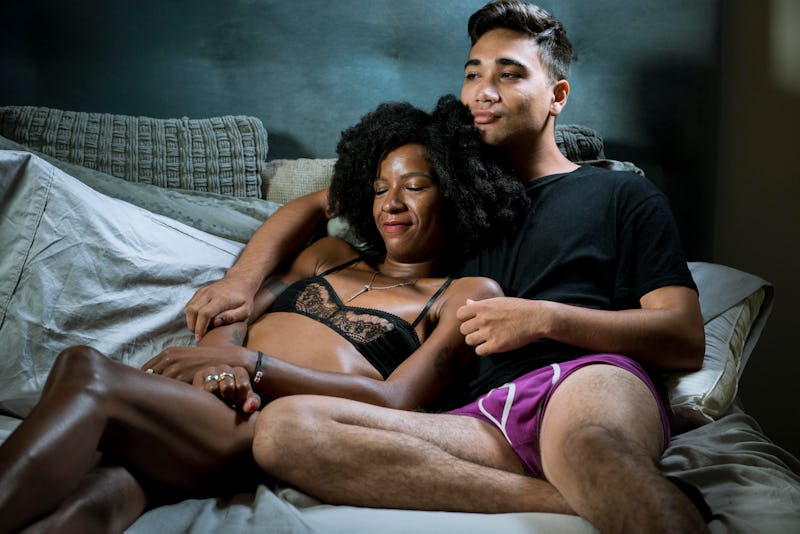 BDG Media, Inc.
Sleeping in the same bed as someone usually means cuddles and comfort, but as nice as it can be to fall asleep next to someone every night, it can also lead to some unwanted consequences. There are a number of common mistakes that people make when sharing a bed with someone, and although they may not be at the top of your mind, they're worth knowing about. Sharing a bed with someone can come with a lot of benefits, but you'll want to take the proper precautions to make sure you're not putting your own health at risk either.
"Sharing a bed may allow you to create a stronger intimate bond with that special someone, but also recognize that it can unfortunately come with several health risks," Nesochi Okeke Igbokwe, M.D. tells Bustle. "Not everyone adheres to strong hygiene habits, and if you or your partner lack proper hygiene practices then it can pose a real health threat in the form of potential illness or infection."
There's no reason to be afraid of snuggling up next to your loved one, but you should be aware of the dos and don'ts when it comes to co-sleeping hygiene. Here are six mistakes people commonly make when sharing a bed with someone, according to experts.