6 Habits Of Sociopaths That Are Pretty Common In Non-Sociopaths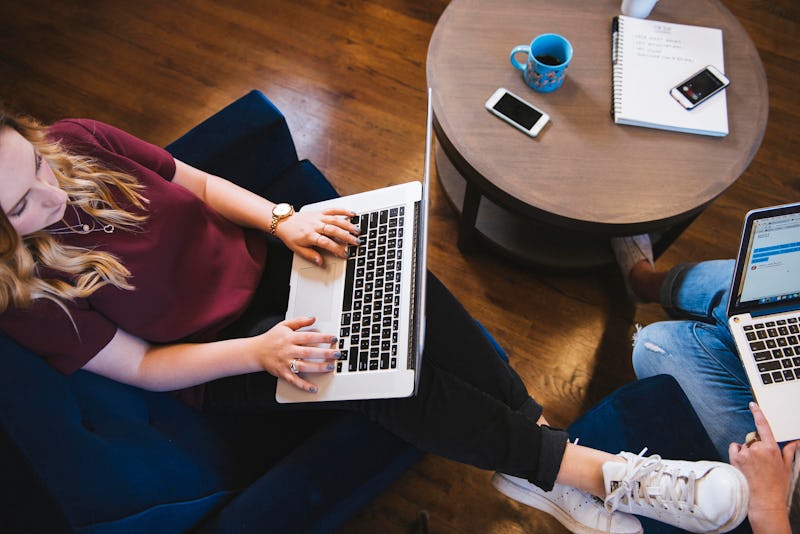 BDG Media, Inc.
You've probably heard your friend call that potential date who ghosted her a "sociopath," but actually being a sociopath is far different than movies make it out to be. People are fascinated by others who exhibit the characteristics of both psychopathy or sociopathy— though most experts argue that psychopathy is actually different from sociopathy, characterized by less impulsivity and more patience, according to The Conversation. Where the average person experiences empathy, sociopaths tend not to express it, though they seem to be able to feel it in a limited capacity, according to Psychology Today. But sociopaths aren't actually all that different from people who aren't sociopaths. In fact, many habits of sociopaths are pretty common in non-sociopaths, too.
The distinguishing features of both psychopathy and sociopathy are based in antisocial personality disorder, which is diagnosed using a list of seven traits, according to psychiatric manual the DSM-V: regularly breaking the law, constant lying, impulsivity, aggression, no regard for others, lack of responsibility and lack of remorse. If a person fits at least three of these traits, they have antisocial personality disorder, but the particular traits they have determine whether they're sociopaths or psychopaths. And when it comes to sociopathy, science tells us there are some behaviors that we've all done, too. Here are a few of the habits of sociopaths that may feel familiar to non-sociopaths, too.