How To Maintain Your Beauty Routine On Holiday If You Hate Using Hotel Minis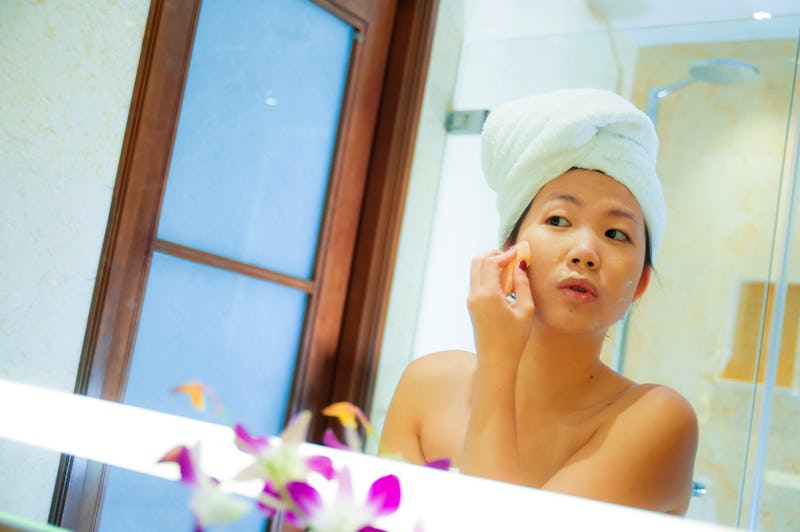 Shutterstock
Going on holiday is great, but packing can be a nightmare, particularly if you are a beauty stan. For those among us who have a strict skincare regime, can't be without a specific eyeshadow palette, or won't use anything other than our regular shampoo and conditioner, travelling can threaten to ruin everything in our routine. Luckily, there are a number of clever hacks for maintaining your beauty routine abroad, from investing in mini versions of your favourite products, to sticking to solid formulations and shopping for multi-purpose makeup. Keep reading to discover the very best I have realised over the years.
Just to give you a bit of context, I am the type of person who thrives on routine when it comes to beauty, particularly when it comes to skincare. My skin enjoys continuity, not change, so finding ways to bring my beloved skincare products away with me is at the top of my priority list after I have booked my flights, organised my AirBnB, and sorted my swimwear.
If you're not the type of person who would be satisfied with the minis you receive in a hotel (I feel ya), keep scrolling to discover my top tips to keep the quality and consistency of your regular beauty routine while you're away.
This article was originally published on