6 Last-Minute New Year's Eve Date Ideas To Start 2018 Off Right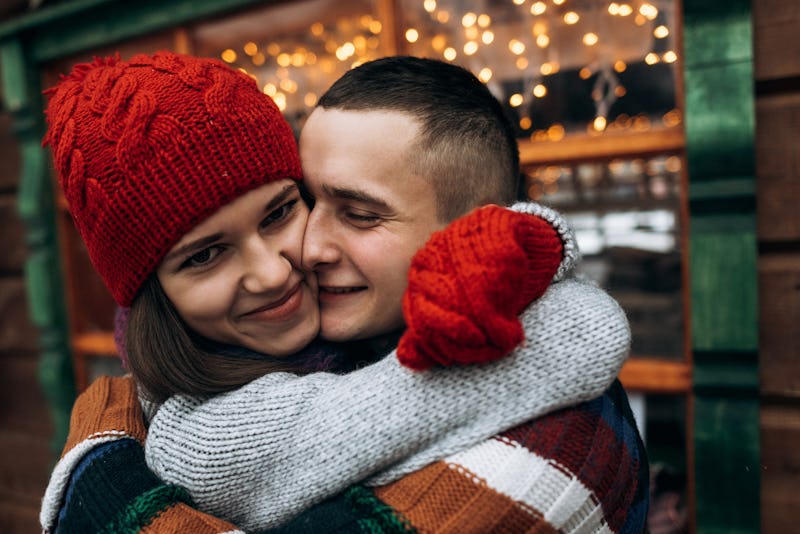 blackbirdua/Fotolia
New Year's Eve is supposed to be the "craziest" night of the year, but often, I'm left feeling sleepy with aching feet, wondering when I can just go home. But this year, I'm determined to have a better one. Because New Year's Eve can be amazing — if you plan the right New Year's Eve date. By "right" date, I mean something you and your partner actually want to do and not feel pressured to do. And I'm totally including staying home and doing nothing as a possible option.
"Staying in with your partner on NYE is better than going out because you get to have quality time with the one you love," Nora Dekeyser, a matchmaker at personalized dating and matchmaking service, Three Day Rule, tells Bustle. Also, it's easier to get pizza when you're at home. I know who I am— and I know what I want.
But for the more adventurous than myself, there are plenty of great New Year's Eve date ideas out there that don't involve traveling or planning weeks aheads. Whether you want to go big and bring in 2018 with a bang or you feel like sticking with something more chill, New Year's should be about doing exactly what you want to do. I know it can feel overwhelming trying to make plans last-minute — so here are some awesome date options to get you started.