6 Latinx Women Who Fought To End The Pay Gap — Who You Probably Never Learned About In School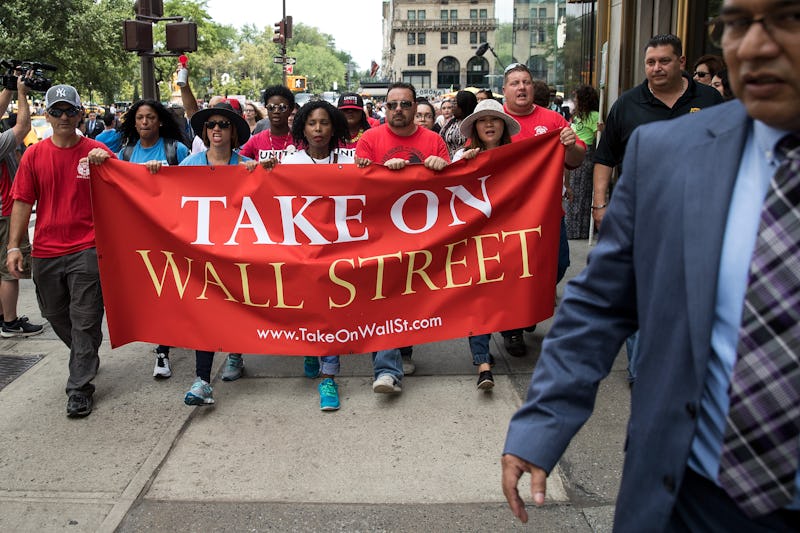 Drew Angerer/Getty Images News/Getty Images
If you didn't know by now, today the Latinx community is celebrating Latina Equal Pay Day, a day of dedicated towards bringing awareness to the workplace and wage disparities Latinx women face. Though women's Equal Pay Day is held annually on April 4, Latinx women experience the largest wage gap, earning an average of 54 cents for every dollar a white, non-Latinx man makes. Not to mention, racial discrimination in the workplace against both non-Latinx and Latinx people of color persists in America, and the abuses only become heightened for Latinx women who also face gender discrimination.
Workplace discrimination against Latinx of color is nothing new. During the 19th century, following the Mexican-American War, the economy of the United States relied heavily on the inexpensive labor of Mexican people. The history of abuse against migrant farm laborers during that time period subsequently impacted the workplace mistreatment and harassment Latinx of color still face today. As recently as Oct. 25, Bloomberg reported that three female Latinx engineers filed a lawsuit against Uber, alleging that the company doesn't pay female employees the same as male ones.
Latinx people have always been at the forefront of the labor rights movement in the United States, as well as civil rights. Though male labor leaders like Cesar Chavez often receive credit for their impact on the labor movement, Latinx women were important leaders to some of the most historic victories in the labor rights movement. Here are six Latinx labor activists you probably never learned about in school, but should definitely know about today.