There Are 6 New LGBTQ Landmarks & They All Have Deep Significance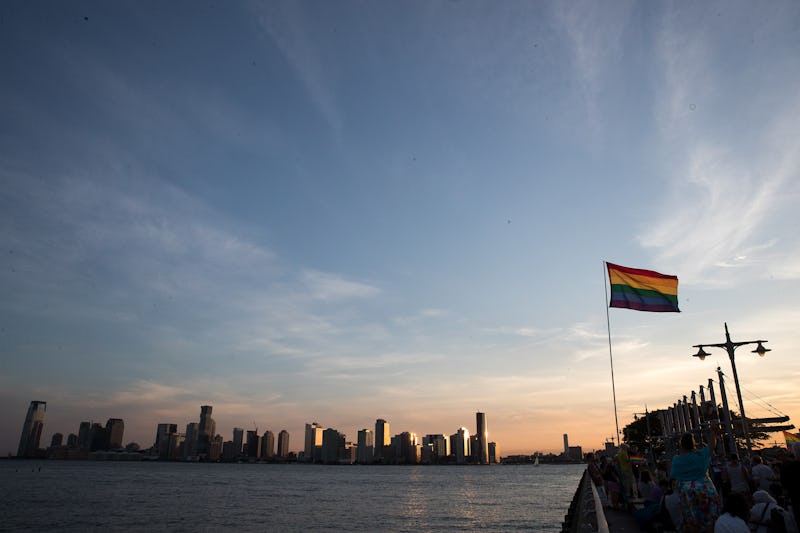 Drew Angerer/Getty Images News/Getty Images
New York City is celebrating this year's pride month in a big way. The city is home to both World Pride festivities and Stonewall 50, which commemorates the 50th anniversary of the historic Stonewall uprising. Now, the Big Apple has taken another step to honor its LGBTQ history. There are now six new historic LGBTQ landmarks in New York City, and they are an important part of the city's past and its future.
As Curbed reported, New York's Landmarks Preservation Commission (LPC) voted to give the six sites landmark status on Tuesday. As the LPC's website described, a landmark designation means that a "building has special historical, cultural, or aesthetic value to the City of New York, state or nation, is an important part of the City's heritage ..."
NBC indicated that the LPC, along with New York City Council Speaker Corey Johnson, selected the six sites from a longer list of locations provided to them by the NYC LGBT Historic Sites Project. Ken Lustbader, the co-director of the NYC LGBT Historic Sites Project, noted to the network that his organization is "thrilled" about the LPC's vote.
Prior to Tuesday's announcement, only one historic LGBTQ site — the Stonewall Inn — held landmark status in New York City. Here's a closer look at each of the six sites that will now join the bar in holding this special designation.