These Biographies Are Perfect For Fiction Lovers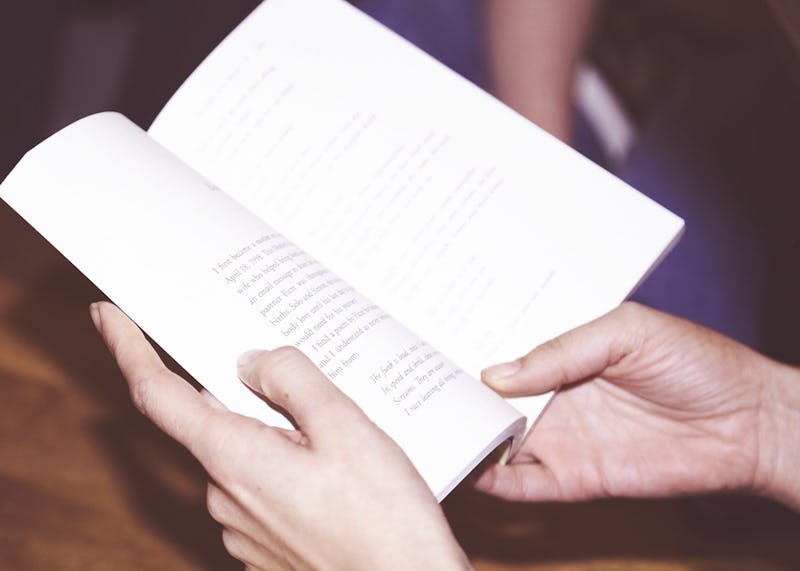 Hannah Burton/Bustle
When you ask a friend what they're reading, do you ever watch embarrassment creep across their face? If that's a familiar scenario, you probably know what your friend is going to be embarrassed by: reading a novel or a book that's gotten wildly — and maybe undeservedly — popular, especially when more substantive titles are on their shelf. You know what your friend's not going to say she's embarrassed by? A long-ass biography.
You know the kind of book I'm talking about: it's too big to carry around with you because it would put a ridiculous strain on your tote. It's a book you need two hands to hold open, two bookmarks to help you forge your way through corresponding chapters and end notes. The sort of book where you have to brush off a few pieces of US or World History lest you've forgotten that the Battle of Normandy was waged in 1944. In other words, a long-ass biography is the sort of book that makes you feel like all kinds of a good human.
Fortunately, despite the heavy lifting involved in reading a long-ass biography, this is the sort of book that will leave you as satisfied as your favorite romance or fantasy series. A biography, after all, tells the story of a life, and what can be more satisfying than, in one book, arriving at total closure?
Looking to get learning about people from the past? Check out these six monoliths.