6 Memoirs About Breast Cancer To Keep The Conversation Going All Year Long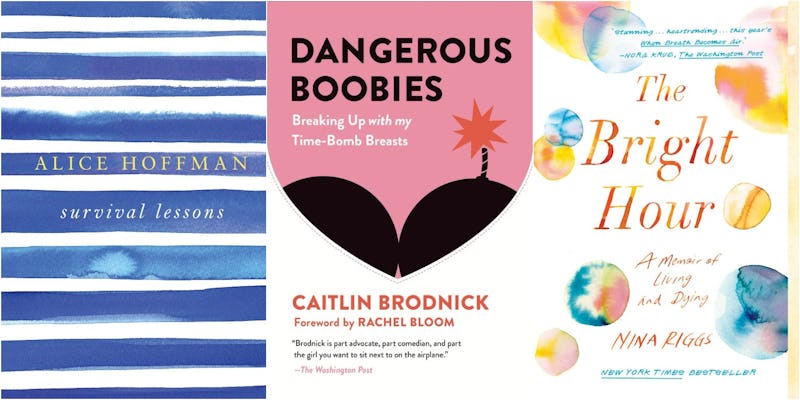 If the world seems a little pinker lately, that is because October is Breast Cancer Awareness month, and everyone from national brands to your local coffee shop are using different products and promotions to inform the public about the disease that claims the life of one woman every 13 minutes. But one of the best ways to learn about it and those who have experienced it is by reading memoirs about breast cancer. They're insightful, emotional, and they will give you a better understanding of what it means to live, recover, and even die from the disease.
Books serve many purposes. They're an endless source of entertainment and education, a constant source of inspiration and imagination. They breed empathy and compassion and understanding. In the case of memoirs about breast cancer, they can be all of these things as well as an effective tool for raising awareness.
One in eight women will have a breast cancer diagnosis in her lifetime, but the effects of the disease touch everyone. Raise your own awareness off it by reading one of these six memoirs about breast cancer. They will make you laugh, they will make you cry, and they will make you learn.