6 Small Steps To Take For Better Mental Health This Year, According To Experts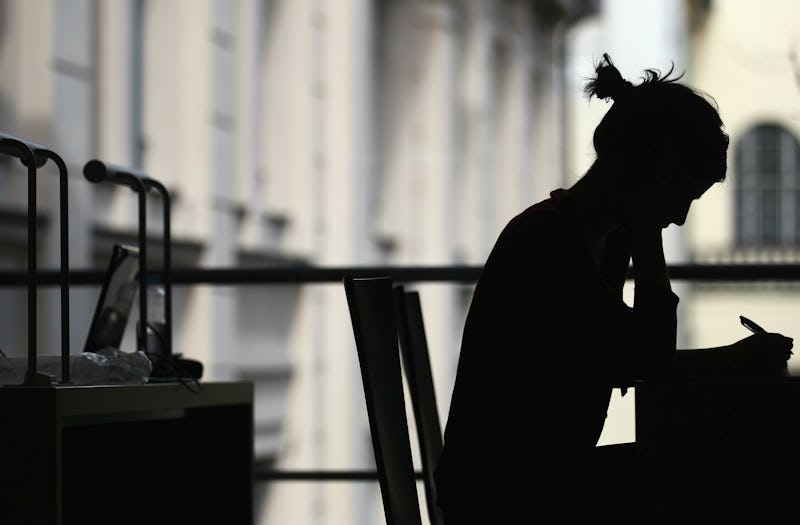 Johannes Simon/Getty Images News/Getty Images
As we officially bid adieu to 2018 and ring in 2019, you might be thinking about ways to improve your health in the new year. If fitness goals are on your radar that's great, but caring for your mental health is also important. The intersection between physical and mental health can be significant, and stress can compromise both of these if you're not taking regular steps to manage its effects. These mental health boosts to try in 2019 are simpler (and more effective) than they might seem.
"The symptoms associated with stress can affect your body, your thoughts and feelings, and your behavior," Lisa Brateman, LCSW, an NYC-based psychotherapist and relationship specialist tells Bustle via email. "Prolonged stress can contribute to feeling overwhelmed, depression, irritability, and anger. It impairs one's judgement and often interferes with interpersonal relationships."
Given that stress isn't really something you can avoid in life, it can be helpful to have a regular self-care plan in place for the sake of your mental health. Ongoing self-care and mental health maintenance can help boost your resilience over time, so you aren't left reeling as much when trouble hits. Here are six small ways to support your mental health in 2019, according to experts.