6 Muslim Women Running For Office You Can Support If You Want To Elevate Diverse Voices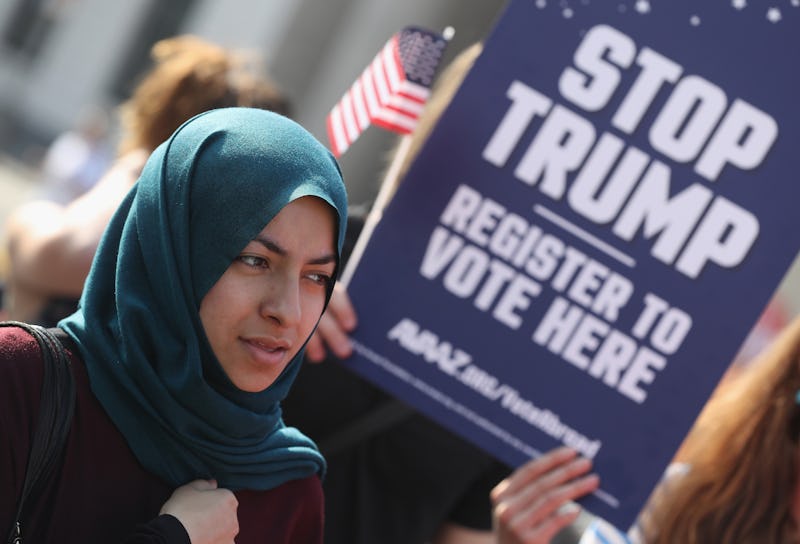 Sean Gallup/Getty Images News/Getty Images
As a record number of women candidates hit the campaign trail in 2018, women from minority communities are joining the fight for equal representation. If you want to elevate diverse voices in American politics, there are several Muslim women running for office across the country who could use your support — and there's no better time to do so than in honor of Muslim Women's Day on Tuesday. Whether they're running for Congress or their local county board, these women want to stand up for people of all backgrounds.
Rep. Keith Ellison (D-MN) became the first Muslim elected to Congress in 2006, but there's never been a Muslim woman elected to serve on Capitol Hill. Because the Trump administration has banned visitors from Muslim-majority countries from entering the United States and said he thinks "Islam hates us," political contests have become incredibly personal for many Muslim candidates.
Of all the Muslim candidates running in 2018, roughly 36 percent are women, according to the Muslim Public Affairs Council. More than 30,000 women in total have reached out to Emily's List, a group that trains pro-choice Democratic women to run for office, since the 2016 election. Races are already heating up as states begin to hold party primaries ahead of November's midterm elections. While some Muslim women didn't make it past the primary stage, these candidates still have a shot at winning elected office later this year.