6 Things Only People Who Have Braved Trader Joe's On A Weekend Understand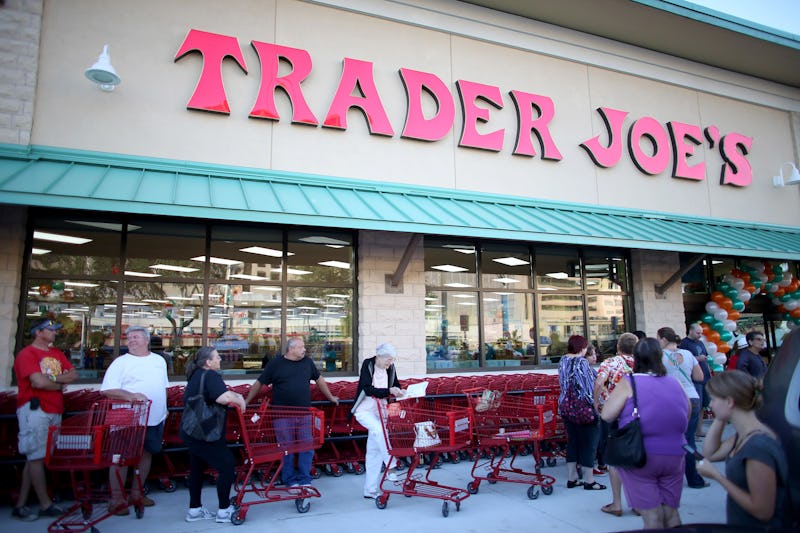 Joe Raedle/Getty Images News/Getty Images
There are two kinds of people on this earth: people who shop at Trader Joe's, and people who shop during the weekend at Trader Joe's. If you belong to the latter group, you're part of a special breed of human who can tolerate insane crowds, slow-moving lines, and punching your way through the skincare section to hopefully grab the last bottle of tea tree oil face wash. We're not all cut out for this. Oh, no. If you shop at Joe's on the weekend, you're part of an exclusive, secret club; and there are things only people like you can truly understand.
To be clear, Joe's is never not busy. That's what you get when you have a store with unbeatable prices, tons of all-natural and organic products, and amazing (read: the best) seasonal products throughout the year. Nowhere else can you find delicious mandarin orange chicken (that's already been cooked and frozen — thanks, Joe!), pizza with gluten-free cauliflower crust, and soft pretzel sticks that are so effing amazing, you can make a meal out of them. Not that you should.
But I have.
Be aware, though, that if you visit Trader Joe's over the weekend, you'll be rolling with a different crowd — one that'll gladly run over your toes with their shopping cart if it means they get the last bag of pumpkin spice caramel corn on the shelf.
You've been warned.
Here are a few things only weekend shoppers will understand.