Victoria Beckham's Fave Parenting Tips Can Tell You So Much About Her Mum-Style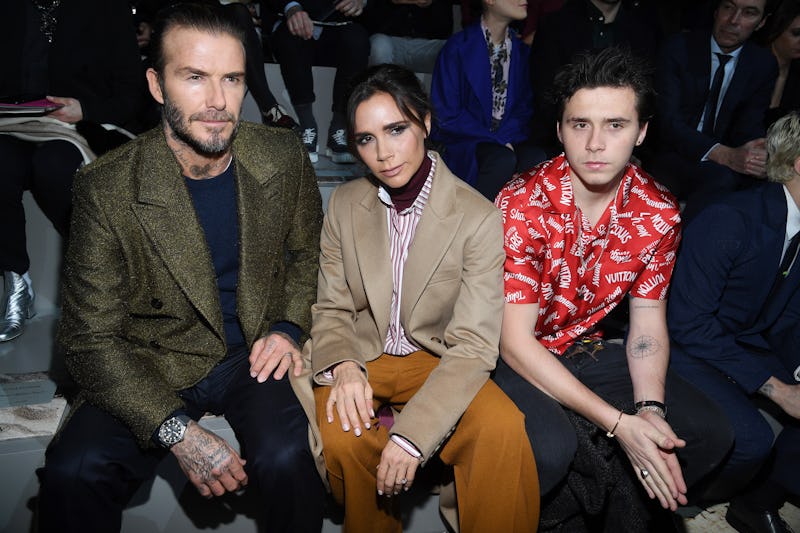 Pascal Le Segretain/Getty Images Entertainment/Getty Images
International pop super icon. Head of a fashion house. Mother of four. General legend. Victoria Beckham wears a whole load of hats. And I don't mean like Janelle Monae at the Met Gala. No, something very different but equally fabulous. This is a circus-style-plate-spinning-act-she-makes-look-easy-AF kind of hat. One of her most important jobs is of course being an amazing family woman. Super mum and seemingly, like, the cool mum too. So anybody who is thinking of sprogging should check out these parenting tips from Victoria Beckham to get the lowdown on how everything from manners to being firm when the little'uns get out of line.
Yes, the queen herself is kind enough to occasionally spill how she manages to be supermum to Brooklyn, Cruz, Romeo, and Harper. And like they all seem pretty well adjusted and the older few are very focussed on their careers. I mean, despite all being under legal drinking age in the U.S., they are probably more career minded than you. Brooklyn for example has already published a photography book, had his work published in several magazines, and even nabbed an internship with Rankin. All with the seemingly expert support and parenting skills from Victoria and David.
So, guys, if you want well adjusted, potential superstar kids who think you are the bees knees, take a look at some tiny tidbits from the poshest of all the spices.