6 Potential 2020 Olympians Reveal How They Stay Confident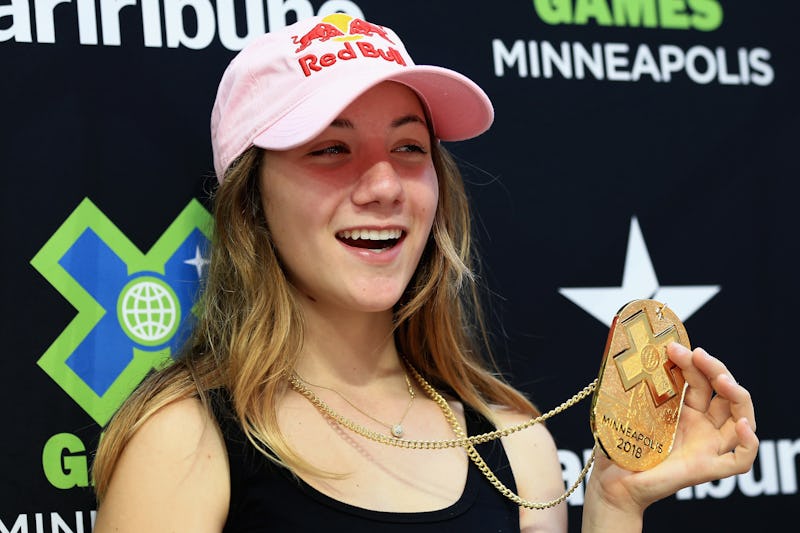 Sean M. Haffey/Getty Images Sport/Getty Images
Confidence doesn't always come naturally. You'll often hear from other people in your life that everyone gets a little insecure sometimes, but when you're really struggling to stay confident it can be hard to believe that you're not alone. Luckily, six potential 2020 Olympic athletes are here to tell you that you're definitely not alone.
Bustle recently had the opportunity to sit down with six impressive athletes — Ashima Shiraishi, Alex Johnson, Jordan Burroughs, Eric Kynard, Tom Schaar, and Brighton Zeuner — who are competing to qualify in the 2020 Olympics in Tokyo at a media summit hosted by U.S. Olympic and Paralympic Committee at Twitter Headquarters. At the one-year-mark before the 2020 Olympics, the athletes opened up about their insecurities and how they stay confident while they're training, competing, or living their everyday lives. And while they are all accomplished and determined athletes, they aren't afraid to admit that they don't always feel their best and that there are steps they have to take and self-pep talks they need to give whenever they have a bad day or feel insecure.
Here are the ways these rock climbers, track and field stars, skateboarders, and wrestlers, get — and stay — confident.