6 Questions To Ask Your Doctor If You Think You Have IBS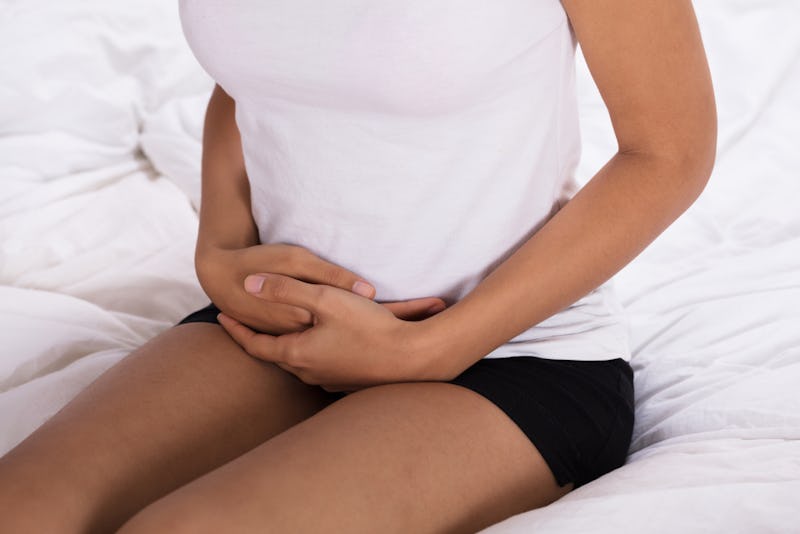 Andrey_Popov/Shutterstock
If you spend a lot of time dealing with uncomfortable digestive issues, then you're probably wondering if you have irritable bowel syndrome (IBS). Symptoms can include the likes of diarrhea, constipation, gas, bloating, and other abdominal issues. And since it can all have quite the impact on your overall quality of life, the sooner you can march off to the doctor and ask a few questions, the better.
"Irritable bowel syndrome [...] is both a condition and a group of symptoms," Dr. Eimilie Dalton-Fitzgerald, of Austin Gastroenterology, tells Bustle. "IBS belongs to a broader category of [gastrointestinal, or GI] conditions that are known as functional bowel diseases."
And sometimes, it can take a while to figure out what's wrong. So if you aren't feeling well, let a doctor know. As Dr. Dalton-Fitzgerald says, "Talking to a GI doctor about your symptoms would be the best first step in sorting out whether you or not you have IBS."
From there, they can help you figure out what the best course of action might be, including how to better manage your symptoms so you can have less pain, and fewer disruptions to your day. Read on for a couple questions you might want to ask, in order to get all the information you need.