Experts Say These Are The 6 Signature Signs You're Being Gaslighted In Your Relationship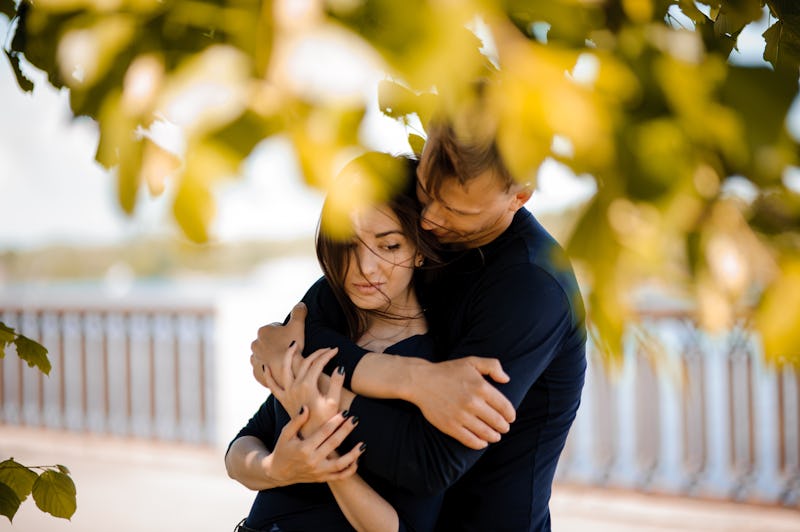 Shutterstock
Gaslighting is an insidious, but unfortunately, not particularly uncommon, form of emotional abuse. And since subtle forms of gaslighting can often masquerade as being totally innocent, there are times you might not suspect it's happening at all. Gaslighting is by its nature both incredibly confusing and difficult to spot. But if you are feeling increasingly unsure of yourself, or unsure of a relationship, it might be time to seek some guidance on what might be going on.
"Gaslighting is a manipulative way to create subtle chaos and make you feel like you are losing your mind," Stephanie Campbell, MS, LMHC, of Blooming Lotus Counseling, who helps clients cope with toxic relationships and traumatic events, tells Bustle. "It undermines your self-confidence and makes you feel off-balance, which may result in your belief that you need your partner for survival."
Simply put, Campbell says, a partner may habitually make you feel unsure of yourself or your sense of reality. It might seem like simple differences in communication or perception, at first, but overtime, it can really erode your core.
"Of course, miscommunication is not necessarily gaslighting. But if there are other red flags and you feel this is happening in your relationship, make note of instances that make you feel uneasy," Campbell says.
If you are having major discomforts or self-doubts, reaching out to get some support and perspective can be a really productive option.
Below, some professionals help to discern more subtle, seemingly innocent forms of gaslighting.