6 Signs Your Daytime Sleepiness Is Actually A Sign Of Anxiety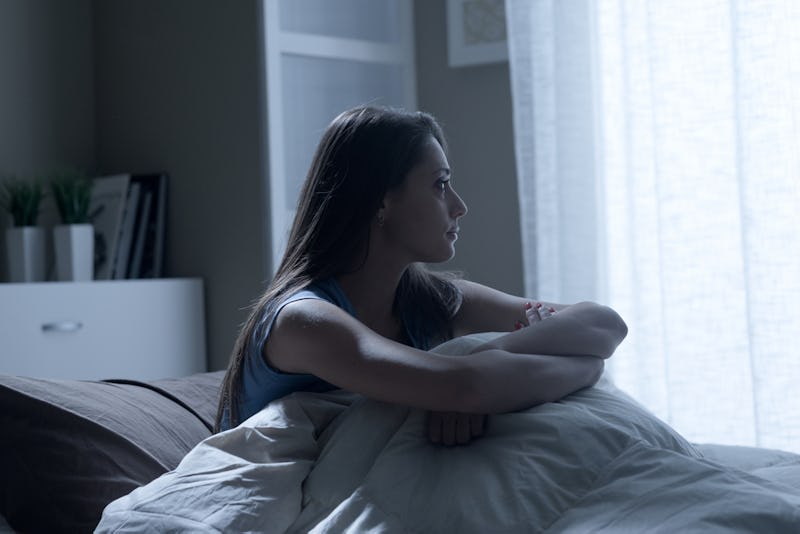 Stokkete/Shutterstock
Fatigue that seems to have no cause can be confusing. It's tempting to attribute your sleepiness to something physical, but sometimes, the source may actually be mental. Anxiety is one issue that can cause fatigue, and if you're often tired during the day, you may be exhibiting some signs that your daytime sleepiness is actually anxiety. Everyone experiences anxiety differently, and for some people, their mental state can lead to a feeling of exhaustion.
"Chronic anxiety often results in ongoing feelings of sleepiness, even after a good night's sleep," clinical psychologist Dr. Carla Manly, tells Bustle. When someone feels anxious all the time, the body's stress response is activated, releasing certain neurochemicals in the body such as adrenaline and cortisol. Usually, this passes when the anxious situation has ended, but in chronic anxiety, you stay in a perpetually stressed state.
"As a result, the anxiety sufferer may feel constantly drained and fatigued due to remaining in the stressed state despite that fact that no real danger exists," Dr. Manly says. "A sense of 'I'm crashing' or 'My body is crashing' can result from ongoing anxiety."
If you're experiencing daytime sleepiness, it can be useful to try and pinpoint something that may be causing you distress. If you're still not sure, watch out for these six signs your tiredness is actually anxiety.