6 Surprising Things That Can Happen To Your Body If You Sweat A Lot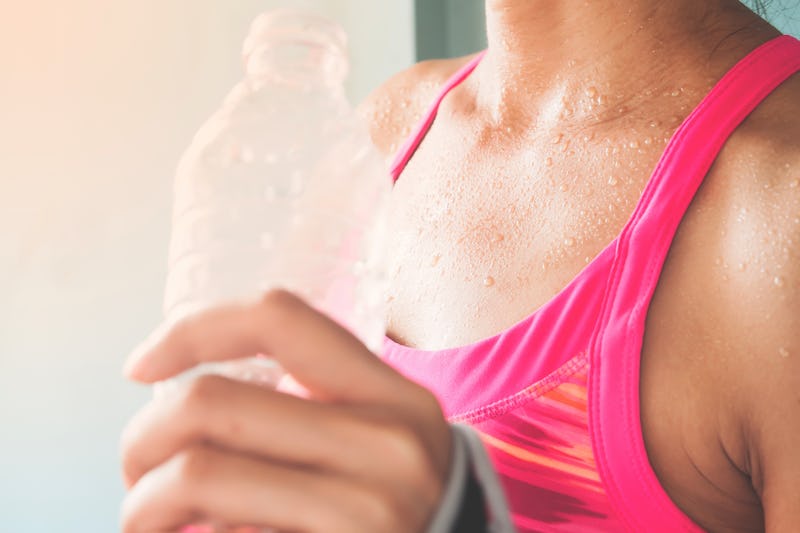 SUPREEYA-ANON/Fotolia
Sweating is one of the least pleasant parts of summer, especially when you know the sweet, cool air of fall is right around the corner. When you sweat, your body undergoes a complex set of reactions that can lead to your becoming dehydrated, as most people realize, or any number of unexpected things. Beyond dehydrating, though, excess sweating can lead to less obvious health consequences, from increased risk of certain infections to the potential for electric shocks and even blue sweat. Yep, you read that right.
Sweating to excess, or hyperhidrosis, is more common than you might think. A study in 2004 found that up to 2.8 percent of the population has it in some form, from sweating confined exclusively to the palms and soles of the feet to sweating, well, everywhere. It can be a side effect of some medications, menopause, infection and other issues, but it can also appear on its own, triggered by nothing in particular. And when that happens, there are certain other risks and bodily consequences that might follow — some more unexpected than others.
If you're experiencing excessive sweating it's definitely not something to keep to yourself; it's something you should consult a doctor about ASAP, to diagnose whether there's an underlying condition and figure out how to move forward. Read on to learn about other unexpected things that can happen when you sweat too much.