Aldi Is Offering UK Alcohol Delivery During Lockdown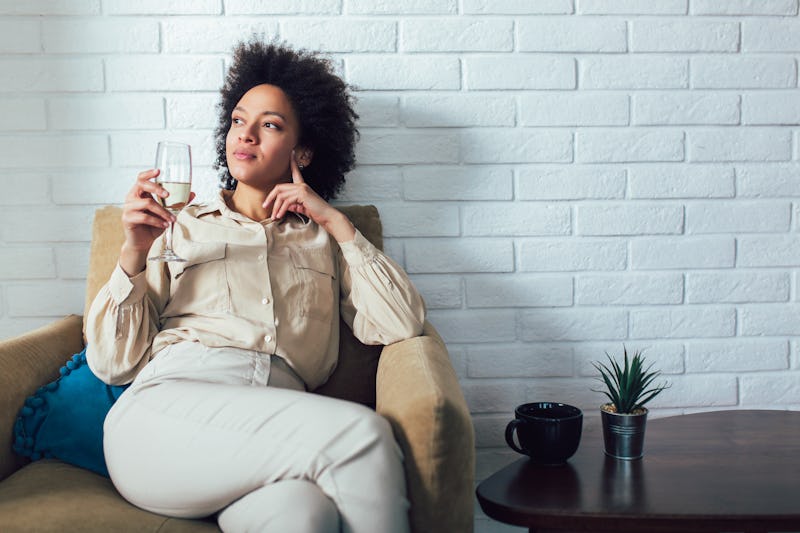 Shutterstock
Panic shopping is sweeping not only the UK but the whole planet and in the midst of the coronavirus crisis, people are considering what's most important ahead of this period of self isolation. Despite constant assertions from the UK Government and retailers, many are irresponsibly stockpiling food meaning there's not enough to go around. However, when it comes to social distancing with no end date in sight, there's one thing you can stock up on pretty much guilt-free. Yep, there are UK alcohol delivery companies prepped, ready, and waiting to help you create a grown-up drinks cabinet.
What do I mean by grown up? Well like, not just two cans of left over party beer and a bottle of corner shop white wine that's been open since you don't know when. Now's the time to have a stash you won't snarf in about five minutes.
As #StaySafeStayHome, a plea from NHS workers to avoid contracting coronavirus, is trending on Twitter, pubs in London are set to close and it's likely that businesses across the UK will follow suit — chances are the only place you'll be getting the bevs in for the foreseeable future is your very own home. So here's how to make sure you don't run dry.
This article was originally published on