6 Unique Ways To Disconnect & Relax ASAP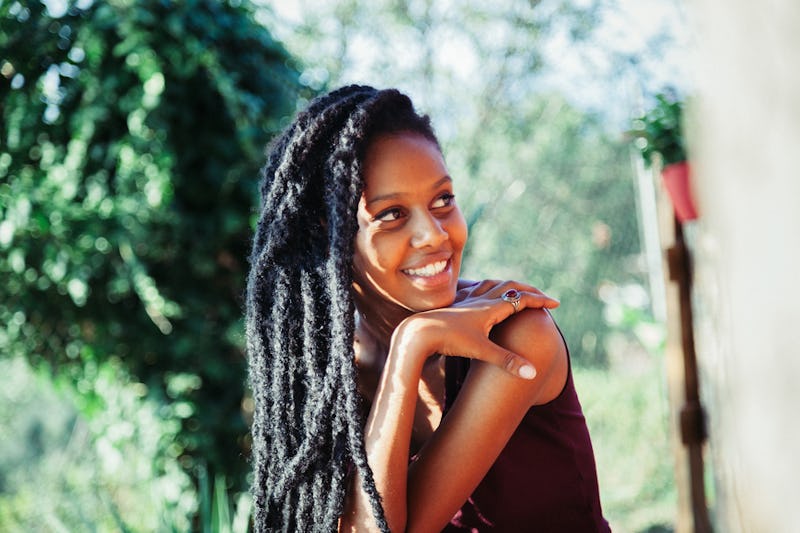 Consider the last time you were in a yoga class or listening to a meditation app. You were probably instructed to "release your thoughts" and to "set your intention" so you could be "fully present" for the session. If you've found yourself rolling your eyes in retaliation, wondering how on earthy you're supposed to shut-off your mental wheels when you have to meet a friend for drinks after and respond to an email to your boss on the way. With so many deadlines, meetings, event invites, friend obligations and ya know, sleeping to do, many people feel overworked, stressed out and well, exhausted.
"Methods of decompressing are changing because technology has made it feel more difficult to do so," Monster.com career expert Vicki Salemi tells Bustle. "A while ago, if you went away for a four-day weekend and didn't check messages, that was a big deal. Now, not checking messages from the time your head hits the pillow until you wake up is a big deal. Expectations are changing so that's why it's important to start small with your methods and build from there."
But instead of the typical go-to relaxation methods like yoga or tuning into a mindful app for meditation, there are actually some interesting and unique ways to actually disconnect from the chaos and give your body and mind the break they need from daily stressors. From tiny, seemingly-insignificant changes in your routine to floating pods, here are ways to take some much needed 'me' time without rolling your eyes at the thought of it: