7 Organizations To Support As Missouri's Last Abortion Clinic Struggles To Stay Open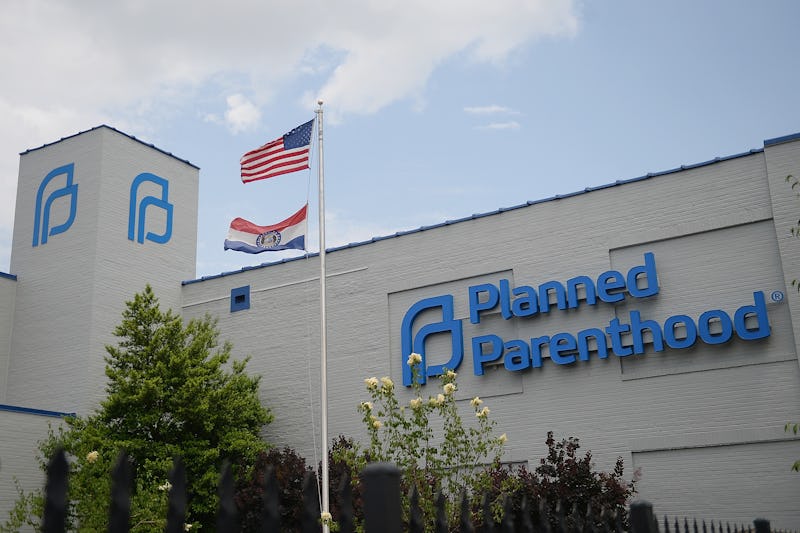 Michael B. Thomas/Getty Images News/Getty Images
On Tuesday, Planned Parenthood said that Missouri's last abortion clinic may shut down if the state doesn't renew its license. Naturally, many abortion rights activists are alarmed about accessible reproductive health care in the midwestern state. No matter where you live, there are several Missouri abortion rights organizations to support if you want to help people there.
The news comes less than a week after Missouri Gov. Mike Parson signed the state's eight-week abortion ban into law. Of the potentially defunct abortion clinic, Planned Parenthood CEO Leana Wen said in an official statement, "This is a real public health crisis. This week, Missouri would be the first state in the country to go dark — without a health center that provides safe, legal abortion care."
"More than a million women of reproductive age in Missouri will no longer have access to a health center in the state they live in that provides abortion care," Wen added.
The news from Missouri is particularly critical given that if the clinic loses its license, Missouri could become the first state to provide no abortion access since the Roe v. Wade decision took place in 1973, according to CBS News. The landmark Supreme Court decision declared that abortion was a constitutional right for all women in America.
To keep abortion accessible, Planned Parenthood announced on Tuesday it would seek a restraining order to try to stop the clinic in St. Louis from closing. If you want to show where you stand on abortion access and reproductive rights, you can support some chapters and organizations specific to Missouri shared below.