What Adult Stars Really Think Of This Position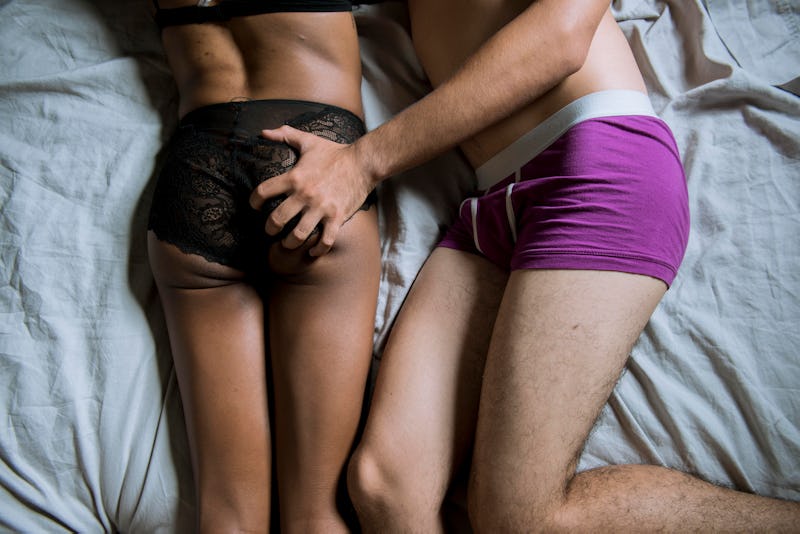 BDG Media, Inc.
Backdoor action can be intimidating. There's still so much stigma attached to non-vaginal intercourse that a lot of misinformation circulates about the do's and don'ts. Thankfully, WoodRocket's latest video offers porn star anal sex tips straight from the mouths of the ass play experts, so you don't have to wonder if you're doing it right ever again.
As Leya Falcon affirms, the two most important things to have when you're having anal sex are "communication and consent." Nobody wants a wayward penis jabbing at their butthole during the middle of sex unannounced (remember the infamous Mindy Project episode?), because that's certainly no way to have your first foray into butt sex and it is NOT OK.
After consent is on lock, it's imperative to keep the communications flowing as your juices follow suit. Unless you're sexing a psychic, there's no way for the person on the giving end of anal to know what the person on the receiving end is feeling unless there's a healthy dialogue. Once that's settled, you can go for broke and embark on any kind of anal adventure that your little heart (or starfish) desires.
Here are seven porn star approved tips for getting the most out of your anal sex experience: