Anthropologie Just Dropped Fall Homewares Under $30 & You'll Want Every Cozy Piece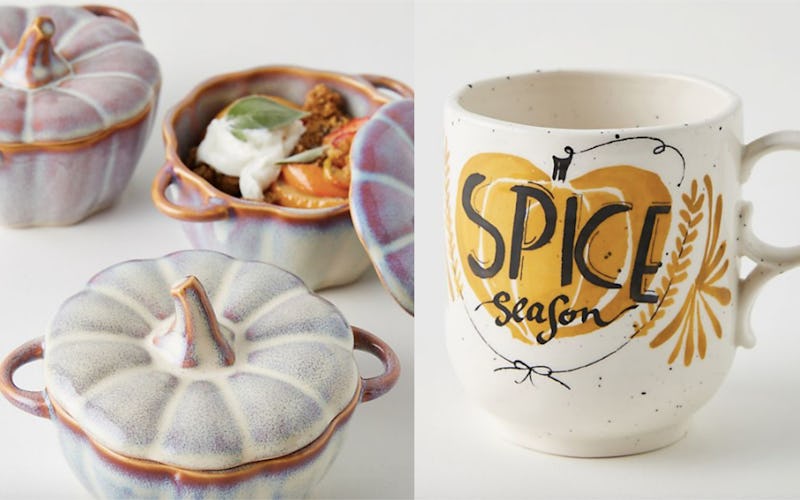 Anthropologie
Ah, Anthropologie — the store known for having a little bit of everything. Step inside its doors and you'll find an assortment of jewelry, clothing, furniture, intimates, beauty products, décor, and gifts for every occasion. If you're looking to jazz your home up this autumn, here are seven new fall home decor items that just hit Anthropologie, all of which are so cozy you're going to want to snap them up, fast.
What is it about autumn that has all of us so obsessed? Is it the pumpkin-flavored treats? Perhaps. Is it the sound of a dried leaf crunching under your Ugg boot? Possibly. Is it the fact that you can wear sweatshirts with no bra on underneath and the people around you are none the wiser?
That's it. That's what it is.
Fall is so amazing that some of us, people who shall remain anonymous (me), "accidentally" leave their fall decorations up year round. We don't play by the rules! If you've been bitten by the autumn bug and want your home to be extra cozy this season, Anthropologie has you covered — and luckily, the finds in this list are all $30 or less, so you won't even have to break the bank to do it.