7 Apps You Should Download If You're Worried About Mercury Retrograde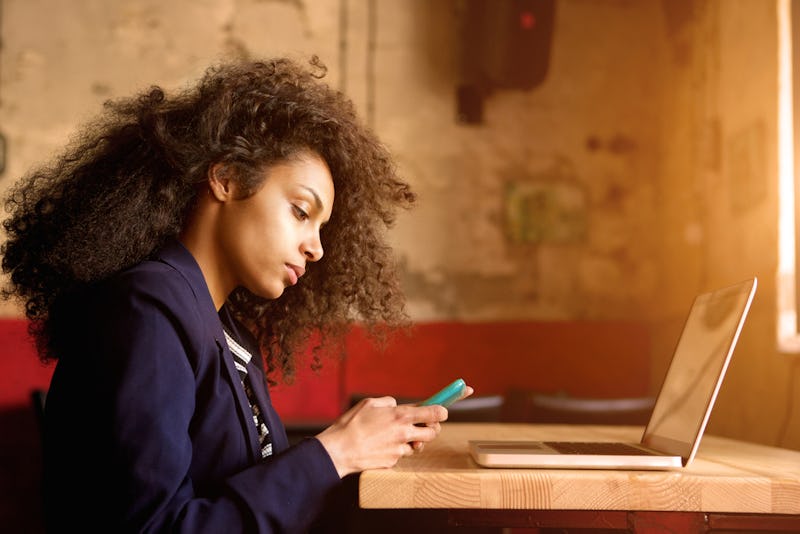 mimagephotography/Shutterstock
The third and final Mercury retrograde of 2018 began earlier this week on Nov. 16, and will last through the first weekend of December. Falling in line with earlier retrogrades this year, this one lines up with some already stressful stretches of time (because planning a big Thanksgiving dinner isn't stressful enough it itself). Mercury retrograde is notorious for causing unreliable communication and travel issues, but thanks to modern technology, there are some ways to alleviate the burden that comes with this particular astrological phenomenon. If you're feeling a bit scrambled this week, check out the five apps you should download during Mercury retrograde.
Those not plugged into astrology might have a hard time understanding what Mercury retrograde really is. The term is used pretty flippantly nowadays, but is there any truth to it? The idea behind periods of retrograde stems from Mercury's role as a planet. It is the ruler of communication and movement, according to Astrostyle. Considering how expansive these two areas of life are, it would stand to reason something that affects them can impact everything from one-on-one communication to electronics, travel, cell towers, and even the internet.
When Mercury enters retrograde, its movement appears somewhat backwards from the earth. So when the planet's movement appears affected in this way, people on Earth notice parts of life follow suit. During Mercury retrograde, life seems just a little haywire — but these apps may help, whether you're feeling that retrograde or not.