Bath & Body Works' Semi-Annual Sale Is Here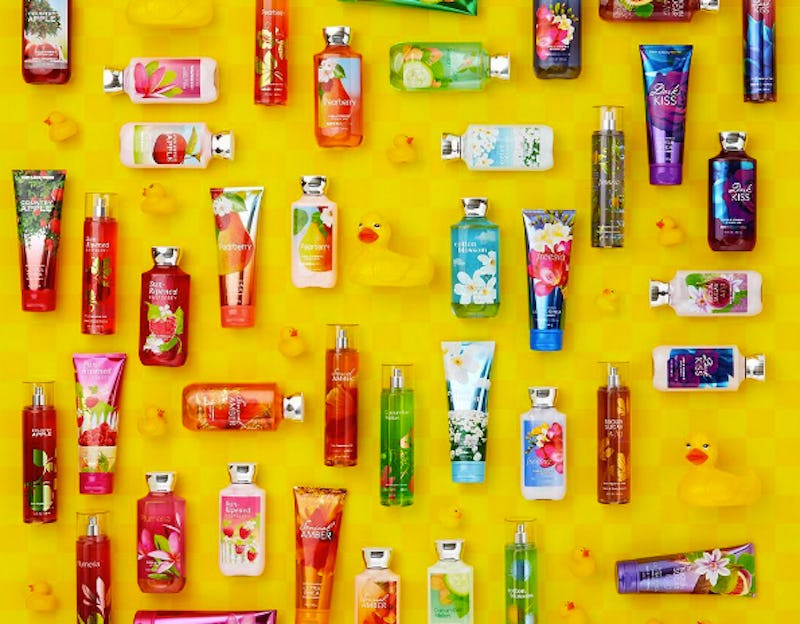 Stop what you're doing and grab your wallet, because Bath & Body Works' Semi-Annual Sale is here, and it includes everything from hand lotions to body mists for up to 75 percent off. This is one sale that should be on your shopping radar. There are even some exclusive scents thrown into the mix as well. Here's every single item you need during the week-long deal, so you don't miss out on the best savings of the season.
If there's any brand that knows how to throw a sale, it's Bath & Body Works. Twice a year they gather all their best products together and slash the prices by up to 75 percent off. I'm talking all your favorite scents of hand soaps, lotions, and mists at as low as $3. As if that's not already great enough, there are a few more added perks to buying during the sale as well.
Bath & Body Works is bringing back 10 retired '90s scents, just like they did during last year's sale event. They will only be available while supplies last in-store and online. The brand is also saying goodbye to five of their fragrances for good, so the last chance to snag them will be during the sale.
That's not even the end of the incredible savings either. Believe it or not,there's an online promo to go along with the Semi-Annual Sale. From now throughJune 9, You'll get $10 off your order of $40 or more using the code ILOVESALE. That's like getting three sale items for free!
Bottom line: you won't want to miss out on this sale. Bath And Body Works isn't messing around this year. With almost 300 products up for grabs, making sure you choose the best ones can get a little overwhelming. Here are the items you won't want to miss during the sale, so you can have a shopping plan.
Cucumber Melon Shower Gel, $4, Bath & Body Works
The '90s scent is back, so you'll want to pick it up in every single form while you can.
Eucalyptus Basil Body Lotion, $7, Bath & Body Works
Because who doesn't need to stress less?
Juniper Breeze Fine Fragrance Mist, $4, Bath & Body Works
It's back and better than ever! How? Because it's 50 percent off.
Tahiti Island Dream Travel Size Lotion, $13, Bath & Body Works
This scent will be discontinued, but you can keep the dream alive by stocking up on the mini sizes and taking them everywhere you go.
Beach Orchid 3-Wick Candle, $11, Bath & Body Works
That's right! Candles are up for grabs too, and they're 50 percent off.
Tangelo Woods Body Cream, $8, Bath & Body Works
Lift your spirits while saving money all at the same time.
Pearberry Fine Fragrance Mist, $4, Bath & Body Works
It's one of the scents that started it all, but it's going back into the vault soon.
Honestly, you can't go wrong with anything you buy. Especially when you're saving a ton of money. Happy shopping!