7 Bathroom Habits That Can Add Years To Your Life, According To Science & Experts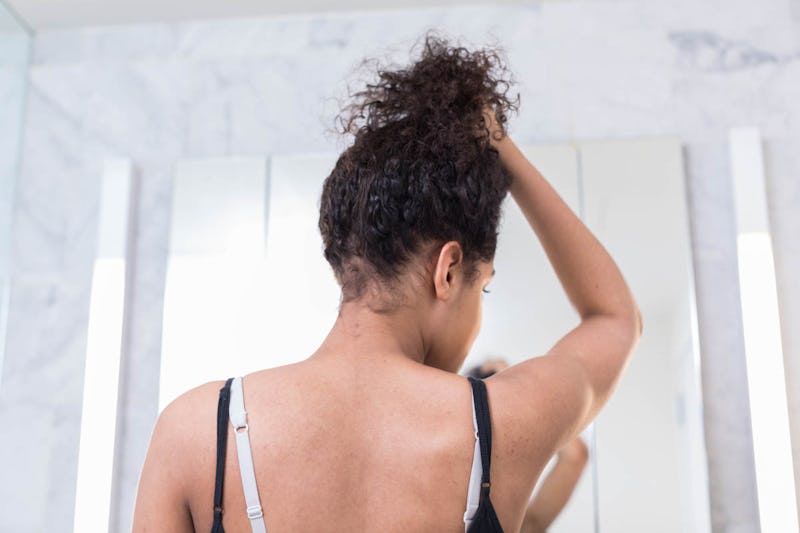 Ashley Batz/Bustle
Most of us use the bathroom more than once a day. We have our daily routines and typically do things without thinking anything of it. But just how healthy are your bathroom habits? Because according to science and experts, making some small adjustments can potentially add years to your life.
"Just like eating and sleeping, having healthy bathroom habits can either improve or deteriorate your health," Caleb Backe, health and wellness expert for Maple Holistics, tells Bustle. Small things, like the type of shower curtain you use, how often you change your toothbrush, and how you poop can affect your health in ways you probably didn't realize.
For instance, most of us know how germ-filled your bathroom can be. "A good way to think about this is that to live longer lives we need our immune system to be in good shape," Pip Waller, medical herbalist and author of Deeply Holistic, tells Bustle. An immune system in good shape will not only keep unwanted bugs out, but will also help to "clean toxins from your system, keep cancer at bay, and reduce inflammation".
Your bathroom habits may not be something you think about on a daily basis, but being mindful of it can help you stay healthy — and even possible add years to your life. So here are some other healthy bathroom habits you should adapt, according to experts science.