These 7 Biodegradable Glitters Will Take Your Festival Beauty Look To The Next Level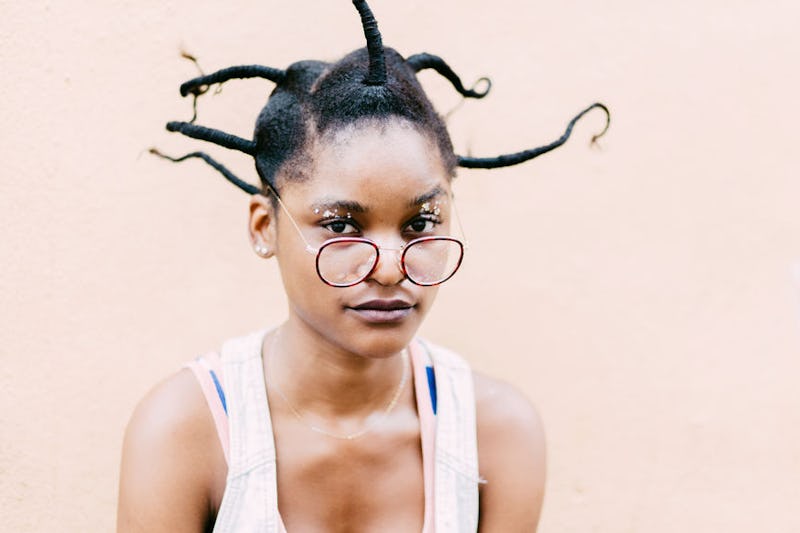 Jessica Lia / Stocksy
As festival season is upon us, no doubt you're stocking up on all of the various bits and bobs you need to get your dance on. One of the main concerns (apart from having to sleep in a tent and deal with dodgy toilets) is what to wear. You need to make sure your whole wardrobe is on point, as well as practical. You also want to make sure your make up is steezy AF and able to withstand all weathers. One thing that no festival is complete without a bit of sparkle. So making sure your glitter glitter is biodegradable is a must in order to show love to Mother Earth.
Yes guys, regular glitter sadly isn't biodegradable which means it's super bad for the environment. It's essentially small flakes of plastic, which we all know is about as crappy for the environment as you can get and is 100 percent not what you want to be throwing all over your face and other people's faces. Guys, glitter really gets everywhere.
Luckily for fans of all things sparkly, it's now possible to get more environmentally conscious glitters that will leave you looking fab AF, without costing the planet. Here are some of the best.