7 Meditations On Calm That Can Make Your Commute Less Stressful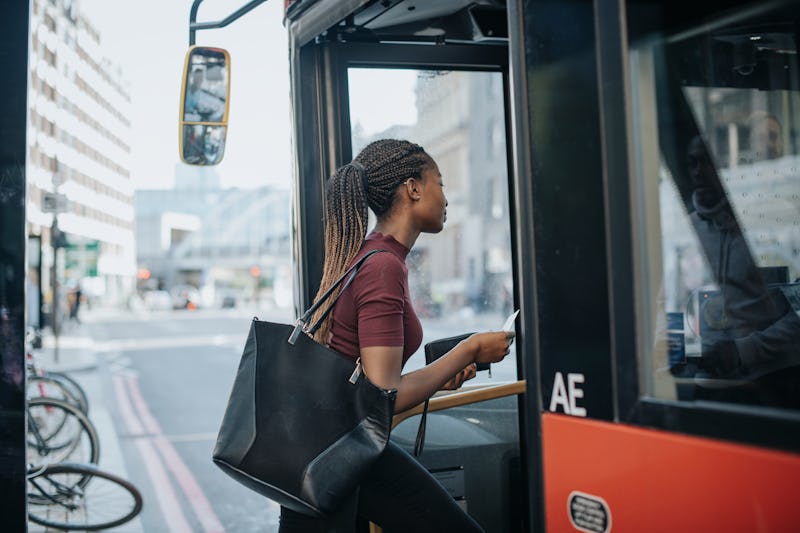 Shutterstock
After a long day at work, commuting home is often another hurdle you have to cross before you can come home and curl up with snacks and Netflix. But with the loud noise and crowds of public transportation, or the traffic and constant honking of driving, commuting can be an anxiety-inducing experience. This is especially true if you can't stop thinking about work-related problems, or maybe the stressors that might await you at home. If you're looking for ways to make your commute a more relaxing experience, there are meditations for your commute on the Calm App, which features various meditations designed to help you with issues you might be facing.
Downloading the app for the first time comes with a free seven-day trial, but after that, it's $69.99 a year. You can also download the meditations so that they're available without an internet connection, which is useful for going through tunnels or other spotty service locations.
According to a 2014 analysis of 47 studies published in JAMA Internal Medicine, meditation can help manage anxiety, depression, and pain, which is part of why apps to facilitate it have grown so much more popular in recent years. Although Calm features meditations specifically for commuters, sometimes you might be thinking of a more specific stressor during your journey home. Here are a few meditations you can listen to if you want to keep calm during your commute, that might help you deal with situations unique to you or your day.