7 Workouts For When You're Too Tired To Work Out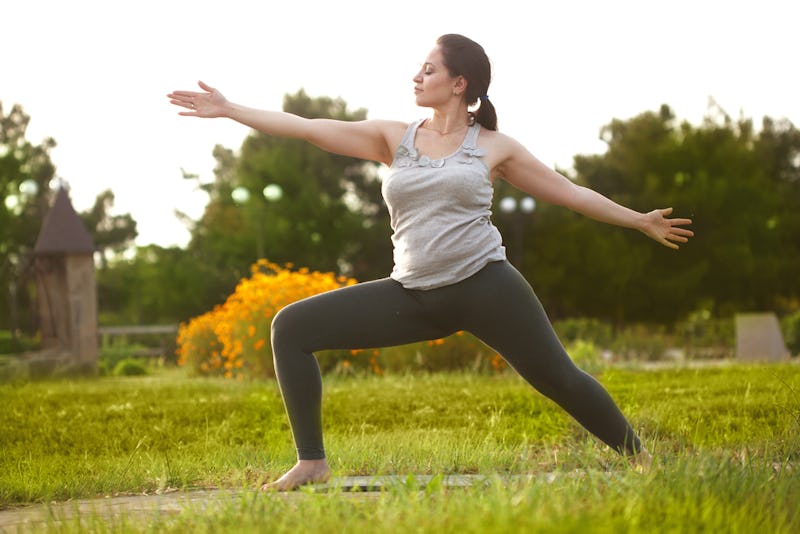 Alena Ozerova/Shutterstock
So, you want to get a workout in today. You're trying to be consistent, you've been doing a great job (yeah, you have!), and you know you'll like the way your body feels afterwards. But you didn't get enough sleep last night, you're stressed about work, and all your muscles, eyes, and even your soul want to do is sleep. That's OK! Being tired and getting a solid workout don't have to be mutually exclusive. Yes, that first hurdle of actually starting a workout can seem impossibly tough. But exercise can banish a bunch of your exhaustion and give you that burst of energy you need to keep going with your day.
Sure enough, science tells us that developing or maintaining a regular exercise routine can help banish fatigue. Even low-intensity workouts will do to help get you feeling less tired and more prepared for your day. These seven workouts for when you're too exhausted to even want to think about moving will get you motivated and ready to breeze through the rest of your day.
Some of your options are slow and chill, and others are fast and intense. Some ease you into the experience, and others rely on adrenaline to get you going. Some, of course, are in between. Whatever your sleepy personality or tired mood is, these workouts have got you covered.