The 7 Best YouTube Workouts If You Don't Want To Go To A Kickboxing Class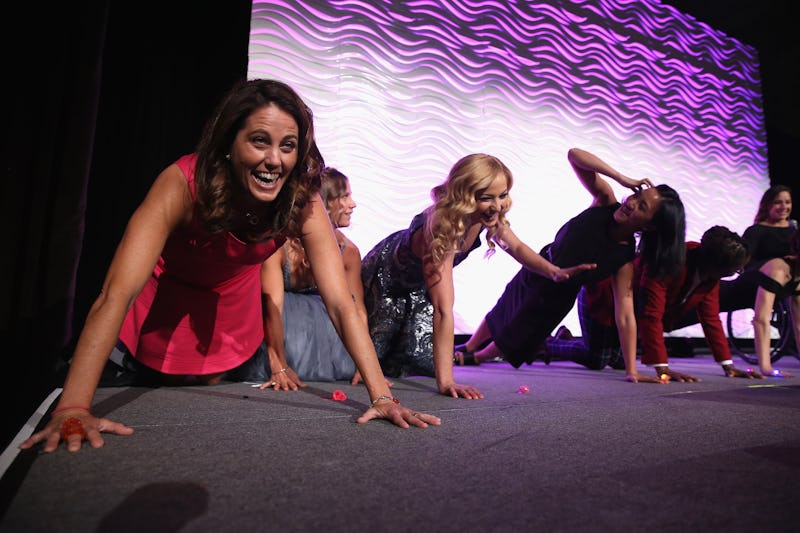 Jemal Countess/Getty Images Entertainment/Getty Images
You want to get to that kickboxing class at your gym, but you only have a spare 20 minutes to get ready before you have to get to work, and the line for the showers is not that forgiving. Or you're like me, and the idea of trying out new moves in a room full of strangers is terrifying. Whatever your situation and workout preferences, you don't have to leave your living room to find some great YouTube kickboxing workouts.
As fitness classes on your phone become increasingly common, fitness YouTubers can help you keep up with the times and with your workout plan. You can grab a buddy in your living room or draw all the shades and make sure your roommates aren't home: the beauty of YouTube workouts is that you can really customize them to you. And yes, that includes pausing and rewinding as often as you want or need to!
But the best news is, you can find workouts that are catered to you: whether you love working up a sweat but don't want to jump around when your grumpy downstairs neighbor is home, or you're looking for a woman of color-led, body-positive yoga class, YouTube's got you covered. Here are seven kickboxing-ish workouts to try on YouTube.