What To Read After 'Juliet Takes A Breath'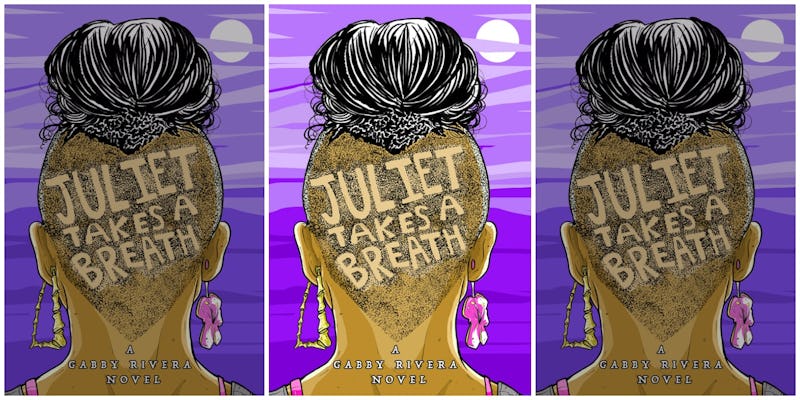 If you've finished reading the January Bustle's American Women Book Club pick Juliet Takes a Breath and you're desperate for more books to add to your Latinx feminist reading list, we've got you covered.
A quick recap: Gabby Rivera's young adult novel follows Juliet Milagros Palante as she leaves the Bronx for the first time and heads to Portland, Oregon. She has just come out to her family and she isn't sure if her mother will ever speak to her again. But Juliet is starting an internship with her favorite author, Harlowe Brisbane, the ultimate authority on feminism and women's bodies. At its heart, Juliet Takes a Breath is a coming-of-age story with authentic New York flavor, deep Latinx heritage and an intersectional breed of feminism that is both raw and unapologetic. And while this book is 100% its own, there are few reads that share similar themes.
Below we share some of our favorite books, both past and present, that celebrate the ideas of growing up Latinx, figuring out your feminism, celebrating diverse icons and learning more about where you fit in the world. So, whether you're just catching up or are already well-versed in the world of diverse feminist texts, have a love of fiction or non-fiction, want something new or classic, there is something here for you. And we're confident in saying that Juliet Milagros Palante would love them all, too.