Are You A 'Salt Fat Acid Heat' Fan? 7 Books To Read After Marathon-Watching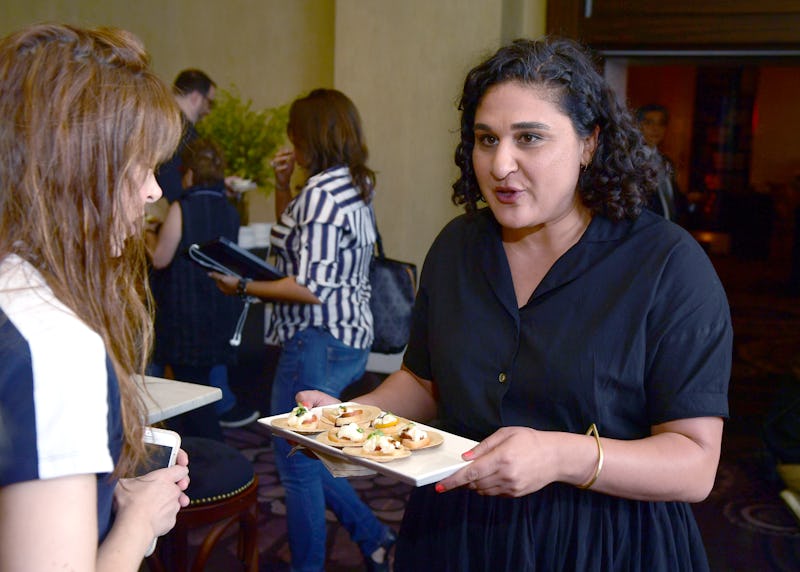 Matt Winkelmeyer/Getty Images Entertainment/Getty Images
If you've already devoured the first season of Netflix's Salt Fat Acid Heat, then you know how incredible the series is. Host Samin Nosrat breaks food down into four elements — you guessed it: salt, fat, acid, and heat — and travels the world to explore the nuances of each one. You don't have to be a cook to fall for this show, as Nosrat explains in-depth the science, cultural inheritance, and pure love that goes into every ingredient in every dish.
Nosrat takes viewers to the olive oil orchards and Parmesan fromageries of northern Italy. She treks to Japan to explore the wonders of sea salt, miso, and soy sauce. She journeys to Yucatán, where she demonstrates the power of acid in sour oranges, salsas, and Mayan honey. And back home in California, she pairs up with her mom to show you an unforgettable lesson in heat.
In just four mouth-watering episodes, Salt Fat Acid Heat will certainly change how you think about food. And on top of that, it's sure to ignite your curiosity about the world's cuisine. So, once you've eaten up the first season, where should you take your brain next? Here are 8 books to keep your culinary journey going.