7 Essential Reads About Life In North Korea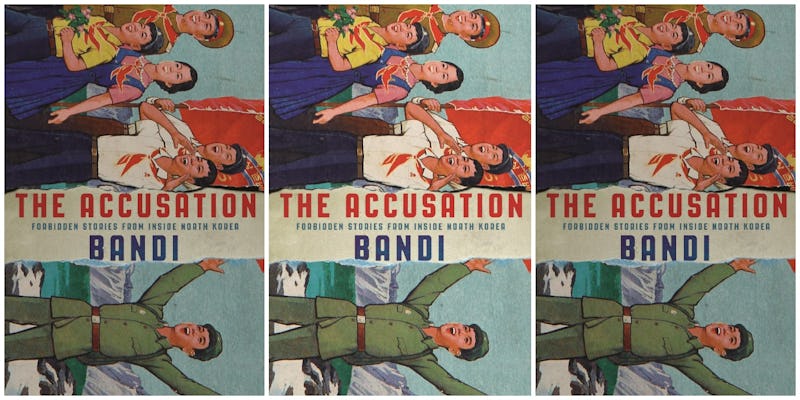 I have a confession to make: I'm an eensy bit obsessed with books and documentaries about North Korea. Defector memoirs have become their own subgenre over the last decade or so, and if you're looking for books to read about North Korea, they're a great place to start.
Both halves of the Korean peninsula have been through much political turmoil over the last few decades, stretching back to the early 20th century, when Japan occupied the then-unified country. Following Japan's defeat in World War II, the U.S. and the Soviet Union split control of the Korean peninsula along the 38th parallel, much as they divided Germany in the West. Unlike Germany, the two Koreas have not yet reunified, and some wonder if tong-il will ever come.
North and South Korea have evolved ideologically with their Allied supporters. North Korea — formally known as the Democratic People's Republic of Korea, or DPRK — follows Juche, a political philosophy developed by Kim Il-sung: the country's first and only President, and the grandfather of its current leader, Workers' Party of Korea Chairman Kim Jong-un. In South Korea — the Republic of Korea, or ROK — the political system will look quite familiar to anyone from a democratic state, as power is checked and balanced between three branches of government. In short, the ROK produces killer pop music and has just ousted a democratically-elected president, while the DPRK suffers food shortages and launches failed test missiles.
My obsession with North Korea started way back in middle school, when I read Animal Farm for the first time and became enthralled with dystopian fiction. Remember being a teenager and thinking that everything horrifying was cool or edgy? That's what the DPRK was to me at the time: a source of unlimited horrors tucked safely on the other side of the world.
Even though reading about North Korea no longer gives me the kind of bone-chilling, authoritarian terror I originally loved, I continue to read about the Hermit Kingdom, simply because I believe it's important to understand that there are still places where people are beaten, jailed, and enslaved for generations when a relative commits treason against the state — a crime that comes in many shapes and forms, from verbal dissent to outright protest.
Check out the seven books about North Korea on my list below, and share your most illuminating DPRK reads with me on Twitter!