Making A Bridal Shower Toast? 7 Poems For Inspiration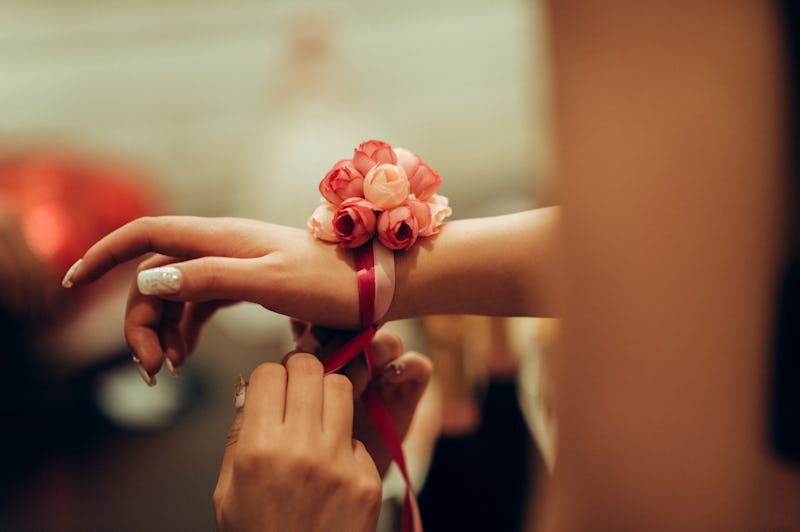 TristanJo / Imazins/ImaZinS/Getty Images
When a good friend is getting married, it's easy to forget the moment. Though a Google of "mindfulness wedding" yields more than 800K hits, with everyone from The Knot to Tricycle Magazine chiming in, anyone who's ever been involved in a wedding process knows that it's all too easy to focus on the future. That's why bridal shower toasts are so important — they're a way to stay grounded, to anchor the day and the whole big swirl of events. Still, planning a bridal shower is pressure enough. Where to find the right words?
Aw, c'mon. You know poetry's got your back on this one.
Frankly, these poems will help you come up with a memorable bridal shower toast no matter who you are. Because despite the fact that weddings often force the unlikeliest of luncheons, everyone from the mother of the bride to the MOH is there to support and celebrate the bride. These poems will remind her — and her shower guests — of the importance not only of romantic love but friendship; of the present moment as well as the grand, rosy, wedded future.
Ready to raise a flute or a coupe in honor of the BTB? These seven poems were practically made for the occasion.