Here Are Just A Handful Of The Celebs Reportedly In Tiffany Trump's Friend Circle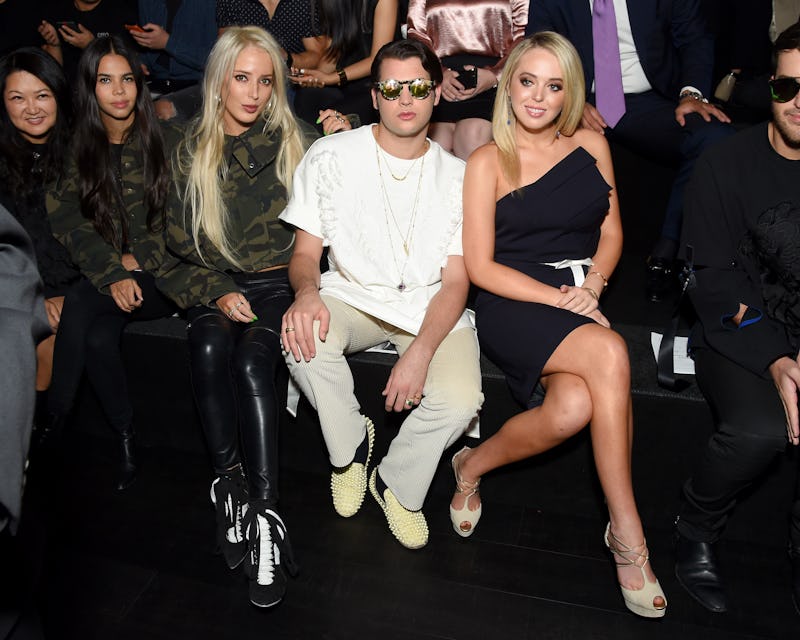 Nicholas Hunt/Getty Images Entertainment/Getty Images
Before she was the president's daughter, Tiffany Trump was known for hanging out with celebrities, or rather their famous children. Developing a reputation as a relatively famous Instagrammer and Snapchatter, Trump's youngest daughter can sometimes appear to have a never ending list of cool places to be, and cooler people to hang out with.
This died down a bit — on social media, at least — as her father's political campaign gathered steam. For awhile, Tiffany was most frequently photographed with her family, or else at campaign events. But now that her father's position in the White House is relatively secure, it appears that Tiffany is slowly stepping back into the public eye.
For years, Tiffany and her famous friends have been popping up at charity events, fashion shows, and evenings out. Her cohorts run the gamut — they are fashion designers, actresses, models, and Instagram influencers.
They are frequently photographed by paparazzi, though perhaps more often by themselves. Dubbed the "Snap Pack" and the "rich kids of Instagram" several years ago, most of Tiffany's famous friends have been living in the limelight for decades, generally because they were either child actors or because they are children of celebrities. Tiffany, of course, had a similar childhood, and her social life follows suit.