7 Super Cheap Spring Trips You Can Book Right Now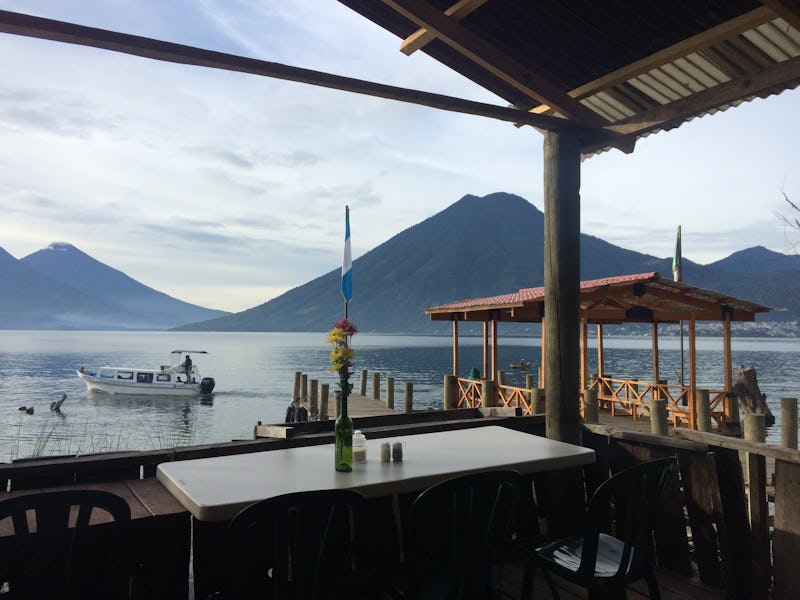 Emma McGowan
I spent more than half of my 20s traveling full time. My partner and I moved to a new country every three to nine months, which is just enough time to get to know a place, but rarely enough time to get sick of it. I've lived in and traveled through South America, Central America, and East Asia, so I think it's fair to say that I'm a travel expert at this point. And one thing I'm especially good at is traveling on the cheap.
One question people ask me all the time is what my favorite place to live was. Usually that question is followed by, "If you can even pick one!" And it's true, I can't pick one. I have two: Buenos Aires, Argentina, and Antigua, Guatemala. One of the reasons (among many) those places top my list is the fact that you can travel and live there very well for very little money. But I'll get into more details about them later.
Because I'm always looking for cheap places to live, I've generally stayed out of Europe — although flight deals between major U.S. hubs like New York and Los Angeles have definitely tempted me at times. But I'd say if you're looking for cheap, it's a good idea to stick either to certain cities within the United States or countries in Central or South America, Asia, or Africa. A great example is travel to Iceland, which has exploded in recent years because of cheap flights on WOW airlines. However, you end up paying for those cheap flights with very high costs in Iceland.
It's also always a good idea to check on whether conditions during the time period you're thinking of traveling. Some countries — particularly ones with tropical or semi-tropical climates — have rainy seasons that can range from sprinkles a few times per day to full on torrential downpours on the regular. And something that Americans tend to forget is that the southern hemisphere has opposite seasons to us, so our spring is their fall and our winter is their summer. Close to the equator you'll find that the difference in seasons isn't very extreme, but it definitely increases as you go north or south.
So with all of that in mind, here are seven recommendations for cheap trips you can take this spring. Some destinations — generally ones that are closer to the States — are cheap including the price of a flight, while others are worth that heftier price tag to get there because they're cheap AF when you arrive. Ready to start planning?