7 Common Habits That Are Linked To Cancer In Women But Not In Men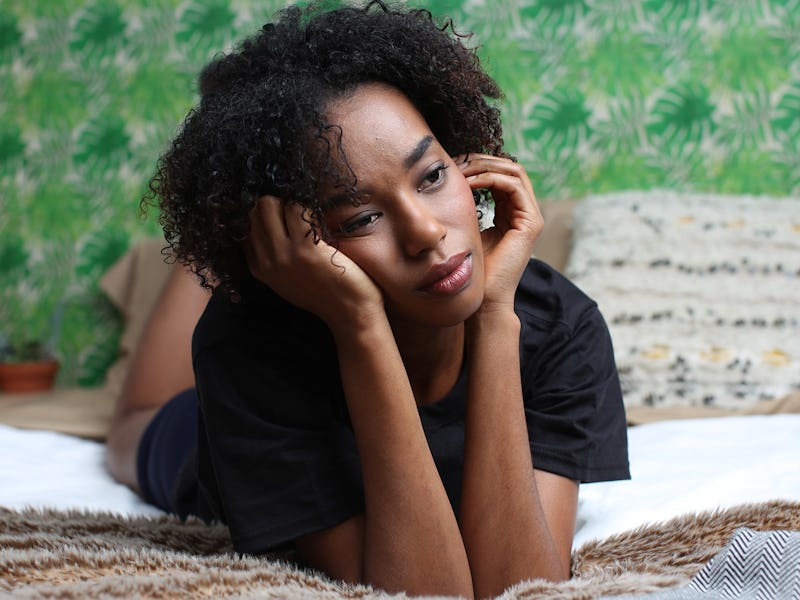 Ashley Batz/Bustle
Cancer does not discriminate on the basis of gender. According to the National Cancer Institute, it's estimated that 1,735,350 new cases of cancer will be diagnosed in a year and the disease can affect everyone differently. If you want to assess your risk, there are many factors to consider, but according to an oncologist, there are key differences between habits that can increase the likelihood of a diagnosis in men and women.
"The current lifetime risks of developing cancer are one in two for men, and one in three for women," oncologist Dr. Jonathan Stegall, MD, tells Bustle. "Interestingly, women are more likely than men to survive a cancer diagnosis, and this is true even when comparing cancers that both men and women get, such as colon and lung."
Although he says it's isn't perfectly clear as to why these differences exist, one theory is that women might lead healthier lifestyles than men. According to Dr. Stegall, men tend to drink more alcohol, eat less healthy, and are less active than women overall.
There are many factors that go into someone's risk of developing cancer, but certain habits can play role. "We have a lot of evidence showing that cancer risk is significantly increased in people who eat highly processed, high sugar, high fat diets," he says. The risk of getting cancer is also significantly increased in those who lead sedentary lives, smoke, and drink to excess. Significant stress and anxiety can also increase one's risk, he says.
In short, your habits matter. So here are some common habits that are linked to cancer in women more than men, according to research.