7 Common Phrases Experts Say Are Actually Damaging Your Relationship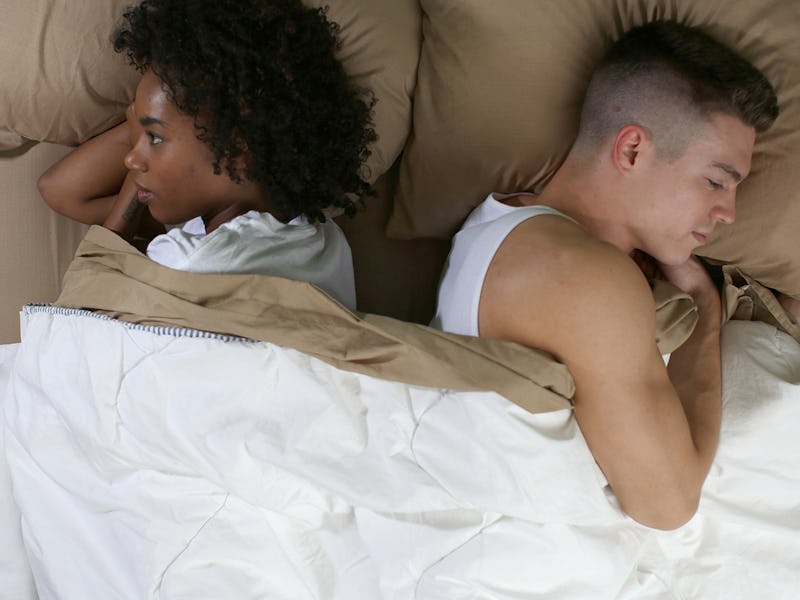 Ashley Batz/Bustle
It's been said that words can kill — and this is especially true when it comes to relationships. One may not realize it, but small words and phrases you say to your partner each day can affect the overall health of your relationship. According to experts, there are some words you can't come back from once you say them — and they can heavily damage a relationship.
"Words that are harmful to a relationship are any words that are 'disconnecting,'"Karen J. Helfrich, LCSW-C, psychotherapist with Avalon Psychotherapy Associates, LLC, tells Bustle. "Disconnecting words are statements and phrases that trigger defenses in your partner rather and invite empathy and connection."
These can be negative jabs disguised as "jokes," critical words and accusations when you're angry, or even be words that set up a toxic dynamic in your relationship. (For instance, "you're just too sensitive.") As Katie Ziskind, licensed marriage and family therapist, tells Bustle, these are all things that are "very detrimental to building attachment."
In order to have a healthy relationship, it's important to pay attention to the things you say. Even if you may not mean for something to be hurtful, your partner can still get hurt. So here are some words that are like poison in relationships, according to experts.