7 Common And Seemingly Little Freak Outs That Actually Really Hurt Relationships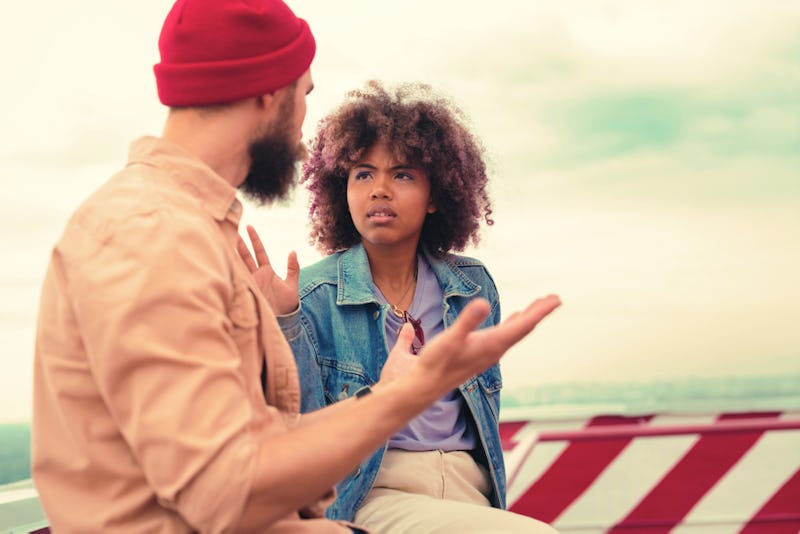 Dmytro Zinkevych/shutterstock
Everyone has their share of freak outs every now and then. But when it comes to your relationship, it's important to take notice of how often it's happening. Because according to experts, common and seemingly little freak outs can really hurt your relationship in the long run.
"Freak outs are proven irritation and hostility towards your partner," Mackenzie Riel, relationship expert with TooTimid, tells Bustle. "It can show a lack of self control and inability to communicate when you're having a problem. It also shows that you might rather start a fight for no reason than try to talk to your partners about the real feelings you're having." And the latter is definitely the better approach if something seems off to you.
As you can imagine, the more confrontations outs you have without communicating effectively, the more distance you'll have in your relationship. According to Riel, you may find that affection and connection will start to diminish. You might even find that you don't feel as happy with your relationship or your partner. "A little fighting is healthy," she says. "But once the little fights start to build up, it can become something much worse."
The best thing to do is catch yourself before you escalate something that's not worth ruining your relationship over. So here are some common and seemingly small freak outs you should be aware of.