7 Common Texts That Are Unintentionally Annoying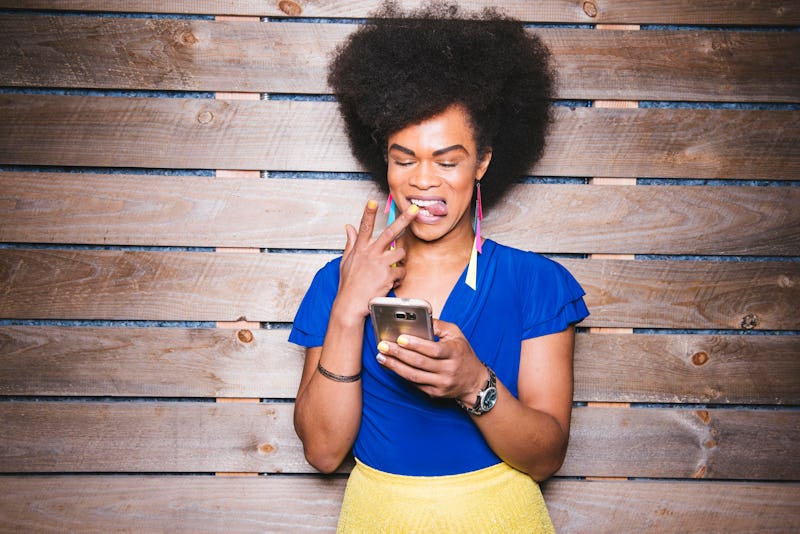 BDG Media, Inc.
When it comes to communication today, texting has become the norm. Although it's more low-key than talking on the phone or even less formal than e-mail, knowing proper texting etiquette is super important. As you've probably experienced yourself, people will send you certain texts that are just the worst. According to experts, people might send these common texts that are annoying without even realizing it.
Regardless of whether you love it or hate it, texting is an easy way to communicate. For instance, you don't have to set aside a specific chunk of time to talk to anyone. You can just shoot someone a text anywhere and anytime you want. It's also pretty useful for sending flirty messages to someone you're dating, just to show them you're thinking about them. That being said, what constitutes an "annoying" text is different for everyone, and sending too many texts accidentally, or a text that makes someone uncomfortable can be easily reconciled by talking with a person about their own texting preferences.
But as a rule of thumb, if you want to send texts people will appreciate, renowned manners and etiquette coach, Richie Frieman, tells Bustle, keep it clean and short. "The fact that typing rather than talking is now a preferred method, still shocks me," Frieman says. "Most times people feel inclined to give a diary of their day as a response, which takes ten times the amount of effort than just calling someone. Also, if your text exchange looks like a novel, just pick up the phone. No one wants to read that much and things can be misinterpreted based of the context of your text."
Aside from novel-long texts, here are other common texts people will send that might be found to be annoying, according to experts.