These 7 Creepy Short Stories Set In The English Countryside Will Leave You Shook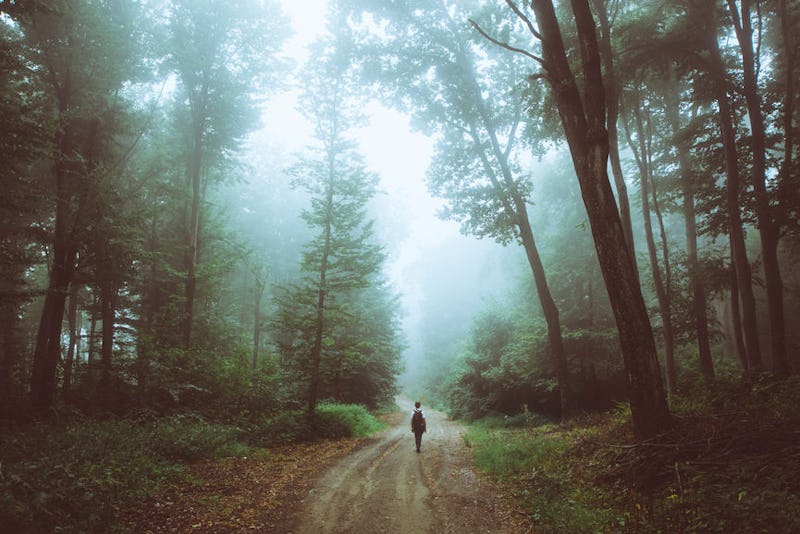 Cosma Andrei/Stocksy
It doesn't matter how impressive the picnic, or how passable the weather: true horror fans know that there is nothing charming about the great British countryside. From The Wicker Man, to An American Werewolf in London, to A Field in England, countless horror filmmakers have recognised and exploited the potential for fright lurking behind the rural idyll. But horror films don't have a monopoly on the terrors of the countryside, as these creepy books set in the British countryside show.
From the classics — Mary Shelley's Frankenstein, or Bram Stoker's Dracula — to more recent takes, like Susan Hill's The Woman in Black or Andrew Michael Hurley's The Loney, rural Britain has long been the setting for the starkest of literary scares. But if you're running short on time, haven't finished an entire novel since GCSE English, or just prefer your chills in the most concentrated possible form, you're best off dipping into the great British tradition of the scary short story — and there's an awful lot of them to choose from.
Try M.R. James for what the New Yorker calls "the very highest calibre of jolt", or Thomas Hardy for some social commentary with your night terrors. Or combine a perfectly genteel visit to Kenilworth Castle with Kamila Shamsie's story set amongst the ruins. Strap in for some sleepless nights, horror fans: the countryside is about to get creepy.