These 7 Crystals Will Help All Zodiac Signs Stay Zen During August's Full Moon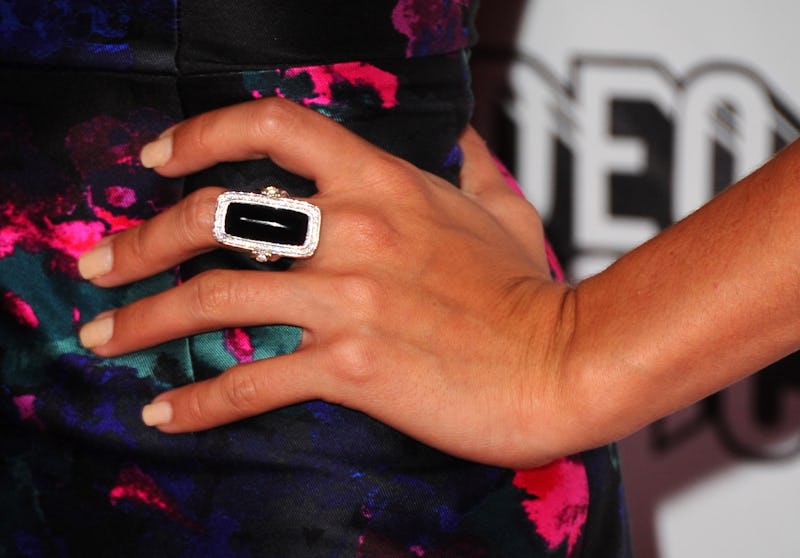 Michael Buckner/Getty Images Entertainment/Getty Images
If you've been having a rough time, and you're reluctant to embrace crystals, these healing gems aren't just for new age-y people who only wear red. Wild Wild Country, anyone? There are some crystals for the August 2018 full moon that will help all zodiac signs stay zen. And, you don't have to move to Oregon and worship at the feet of a guru to reap the benefits of healing crystals. If you live in Los Angeles like me, crystals are just a regular part of life like gluten-free pasta and traffic.
However, if you don't live in an area where people spend their days meditating with their crystal collection instead of going to work, you might be skeptical about this whole crystal business. Crystals are naturally derived from the earth, and they actually do provide healing benefits. Even if you don't believe, you can get yourself some jewelry made out of crystals for a little extra protection during the August 2018 full moon. Hey, it can't hurt, and a lot of celebs have embraced crystal jewelry in recent years.
"Crystals have a specific and clear vibration. By openly engaging with these vibrations, crystals can act as a tuning fork to help recalibrate your vibrations to a more 'in-tune' place, helping you to be more balanced physically, emotionally, and spiritually," Azalea Lee, founder of Place 8 Healing, told Victoria Hoff for The Thirty. If you're willing to give crystals a chance, here are some you can use to successfully harness the energy of the August 2018 full moon.