7 Animal Live Streams For When You Need A Mental Break From Social Distancing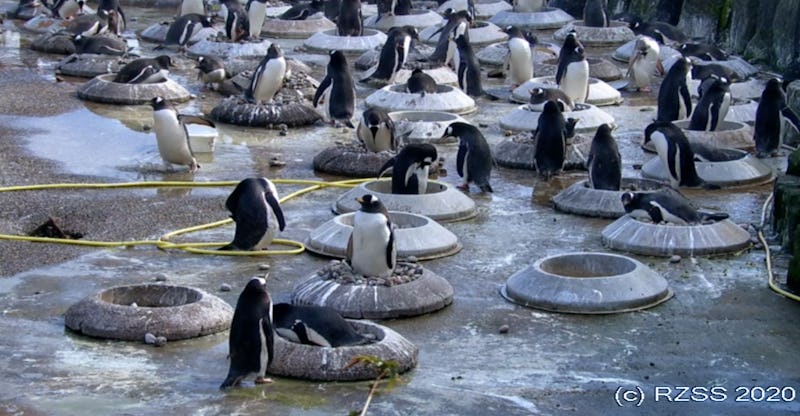 Edinburgh Zoo
It goes without saying that we are living through unprecedented times right now. With the threat of coronavirus spreading far and wide, it can be tempting to panic, and that's before you consider the fact we're now all being encouraged to self-isolate and work from home. Staying home is without a doubt the smart, responsible thing to do, but keeping busy and entertained (as well as not letting the anxiety get to you) can at times seem downright impossible. There's hope on the horizon, though. Look no further than as these cute animal live streams for when you need a mental break from social distancing.
Not only will they help get your mind off things, they will also provide an unexpected source of entertainment, too. What is more adorable than penguins ambling about, more relaxing than jellyfish floating calmly by or pandas playing tricks?
Under current government recommendations, many zoos, aquariums and farms are currently closed but, as with most things, you can still enjoy the animals through the joy of the internet.
I'd recommend starting with Shedd Aquarium's roaming penguins, who have been allowed to take over the space in light of the closures. Then, move on to ongoing live streams, such as these seven I have picked out. Whether you're a huge polar bear fan or you fancy watching a family of mesmerising jelly fish for hours on end, there's something in here we can all enjoy.