7 Surprisingly Subtle Differences Between Superstition And OCD, According To Experts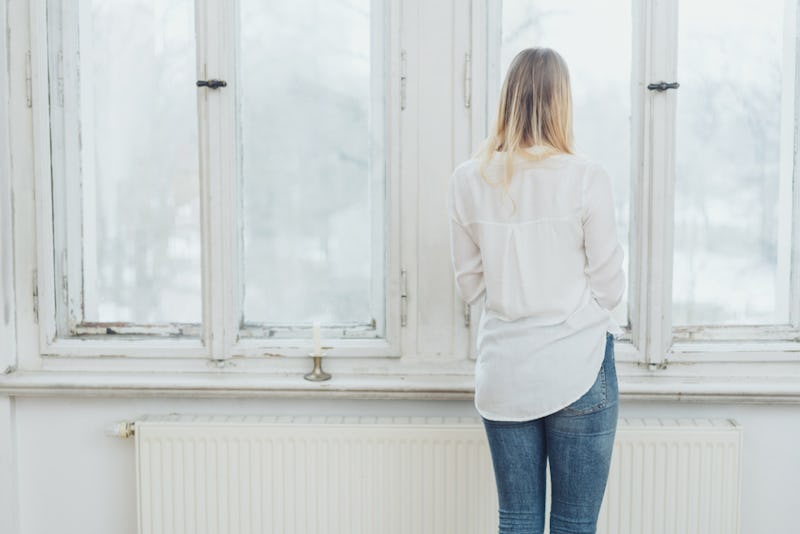 stockfour/Shutterstock
A lot of the time, the popular concept of what mental illnesses look like can be reductive. When it comes to obsessive compulsive disorder (OCD), the stereotypes about what the diagnosis looks like often overshadow the daily difficulties of living with this mental illness. And because of the confusion around OCD, some people may not understand that personality traits like superstition may sometimes be symptomatic.
Both superstitions and OCD have one thing in common: they're rooted in wanting to control the difficult world around you. "The truth is that both OCD and superstitious behavior can look so similar that it can sometimes be difficult to tell the difference," licensed professional counselor Adamaris Mendoza, MA, tells Bustle. "They are both considered coping strategies." The biggest differentiator, however, is the amount that your superstitions or symptoms interfere with your daily life.
"We can safely say that most of us have participated in superstitious thinking and behaviors at one time or another," Mendoza says. "[...] The average person, however, can include a little superstition in their lives without it completely taking over." But with OCD, these symptoms become a lot more distressing. So if you're curious whether your superstitions might be due to something more serious, then it's possibly worth examining further.
Here are seven surprisingly subtle differences between superstition and OCD, according to experts.