The 7 Best Dog Breeds For People With Chronic Illness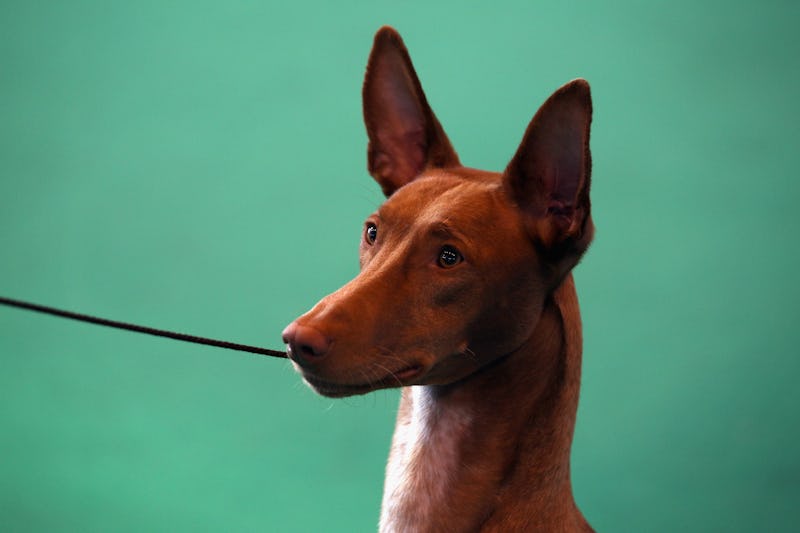 Dan Kitwood/Getty Images News/Getty Images
Living with a chronic illness can be hard day to day; it can drain your energy, leaving few spoons left for tasks like maintaining your living space or self-care. Add a dog into that mix and you'd think it could be a recipe for disaster — but there are some dog breeds that not only help people with chronic illness with love and unconditional affection, but have minimal needs and special breed features that make them perfect companions for people with certain health needs.
"Along with reducing stress levels, therapy dogs and emotional support animals can help people express their emotions more easily, build better impulse control, and improve sleep quality — all of which can be helpful in coping with anxiety and responses to trauma," Dr. Barbara Nosal, chief clinical officer at Newport Academy, tells Bustle. "For patients recovering from physical illness, service dogs can also provide practical assistance, such as retrieving items and preventing their owners from falling or other accidents."
If you decide that you want to balance the needs of a dog with the love that they can give you, there are a number of dog breeds that are particularly helpful for people with chronic illness. "A good support pet is social and loving with other people and animals, has a natural ability to anticipate their owner's needs, and is not easily excitable," Dr. Nosal tells Bustle.
All dogs need at least some exercise, so consider if you or someone on your support team is able to take them out for a walk a few times a day. Depending on your needs, you might consider applying for a trained service dog. You can also think about going to a shelter with your list of needs and discussing if they have available dogs that can suit you; shelter staff may be able to point you towards the perfect canine companion who can then be certified as an emotional support animal. Most dogs that are low-energy, low-maintenance, and affectionate will be helpful as emotional support animals; it's just a matter of finding one for you. Here are seven breeds that are known to be helpful for people with chronic illness.