10 Ways Pets Can Help Your Mental Health, According To Pet Parents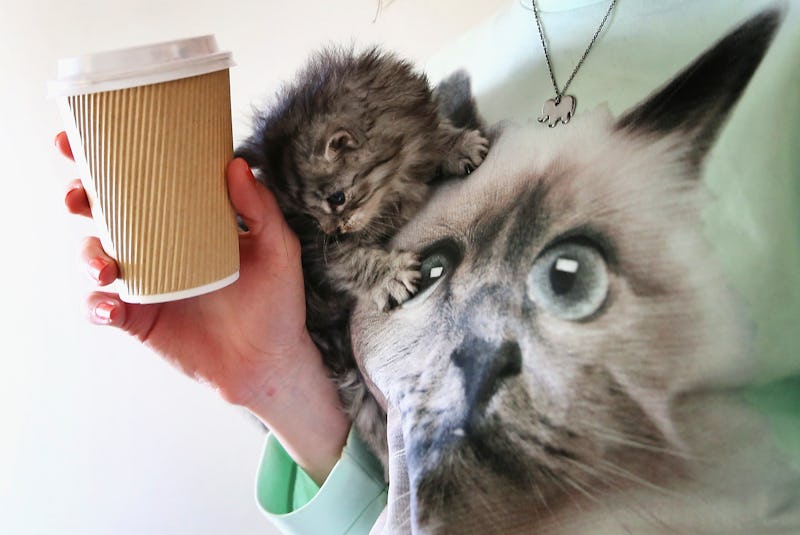 Ryan Pierse/Getty Images News/Getty Images
Pets may not be able to communicate in the same ways that people do, but they have a lot of compassion, unconditional love, and joy to offer their human companions. While many folks can gain a lot from adopting a fur baby, pets can especially help with mental health if you live with mental illness or manage stress.
Research has shown that owning a pet can be extremely therapeutic. A 2018 review of 17 studies discovered that having a pet gives people with mental health disorders a sense of security, deeper meaning in life, and can ease feelings of distress, loneliness, and hopelessness. The analysis also found that owning a pet helped people with an array of mental health conditions, including those living with PTSD, bipolar disorder, depression, and even schizophrenia. Furthermore, the Anxiety and Depression Association of America (ADAA) reported that having a pet can alleviate stress and anxiety in general.
"Dependent on the person, animals have been shown to improve mood, help regulate their emotions, assist those who have difficulty bonding with others, and in a more general sense, serve to open up guarded or skeptical people to the idea that therapy can actually be a tool for change," Dr. Jeff Nalin, a clinical psychologist, told Bustle in 2018.
Living with depression, anxiety, or another mental health disorder isn't easy, but many folks have found that adopting a furry (or scaly) friend can be life-changing — for the better. Here's how 10 cat, dog, and rabbit parents say their animals have helped them cope with mental illness and get through difficult times.